Ex-NBA All-Star Jayson Williams charged with drunken driving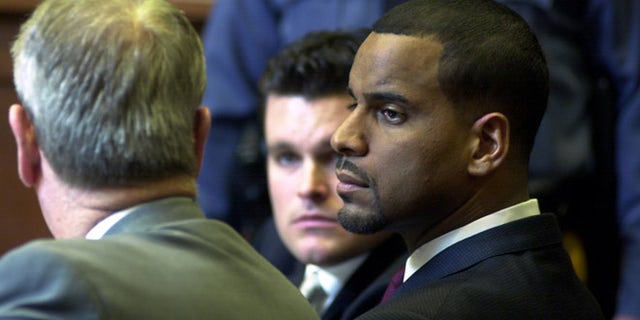 NEWYou can now listen to Fox News articles!
DELAWARE, N.Y. – Former NBA All-Star Jayson Williams, who served more than a year in prison for the 2002 accidental shooting death of a limo driver, has been charged with drunken driving after he crashed his vehicle in upstate New York.
The Sullivan County Sheriff's Office tells the Times Herald-Record of Middletown that Williams was driving home on the night of Jan. 26 when he hit a utility pole along a road in the rural town of Delaware, 95 miles northwest of New York City.
Police says the 47-year-old Williams was charged with driving while intoxicated.
Williams told deputies he swerved to avoid hitting a deer. Officials say Williams had difficulty standing, slurred his speech and failed a field sobriety test.
Williams retired from the New Jersey Nets in 1999.