Ex-Louisiana cadet accused of blackmailing former Army co-worker with lewd photos, police say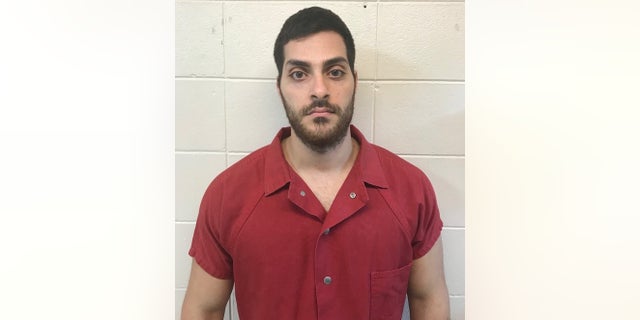 A former Louisiana State Police Department cadet was arrested after he tried to blackmail a former Army co-worker by forwarding lewd photographs to the victim's employer, police said.
Jimmy Kassis, 26, of Thibodaux, was booked Friday on nonconsensual disclosure of a private image.
EX-OKLAHOMA STATE SENATOR GETS 15-YAER PRISON SENTENCE FOR CHILD SEX TRAFFICKING
While Kassis was employed by the U.S. Army, state police said he sent nude images of his co-worker to that person's Army general in February. Police said Kassis intended to send the lewd images to the victim's other employer in a bid to blackmail his co-worker.
State police spokesman Sgt. Jared L. Sandifer said Kassis was terminated as a cadet after they discovered the pending Army investigation.
Kassis started the Louisiana State Police Training Academy on May 27, WAFB reported. Louisiana State Police investigators obtained search warrants on Kassis' cell phone and home in Thibodaux.
MAN PULLS GUN ON COLORADO DEPUTIES DURING TRAFFIC STOP, DRAMATIC BODY CAMERA VIDEO SHOWS
An arrest warrant was obtained for Kassis on Aug. 6, but he fled the state. Police in Van Buren Township, Mich., said on Aug. 31 they had arrested him on an outstanding warrant, The Times-Picayune reported. Kassis was extradited back to Louisiana on Sept. 14. It's unclear if he has a lawyer.
The Associated Press contributed to this report.