Evergreen State apologizes for using taxpayer funds to protest family farm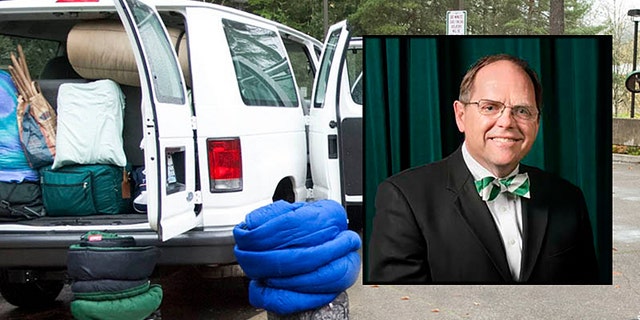 Evergreen State College – the site of the controversial social justice-themed protests in 2017 – has apologized for inappropriately using taxpayer-funded school resources to transport students and educators to a protest at a blueberry farm 178 miles away.
Save Family Farming, a non-profit farming advocacy group, filed a complaint with the Washington state public school in April after reviewing photos and videos which documented Evergreen vehicles transporting students to political protests targeting the family farm in August 2017 over the death of a seasonal farm worker from Mexico.
Activists descended on the farm, protesting in the name of workers' rights, but medical examiners and the state Department of Labor and Industries found his death was due to natural causes unrelated to his work and cleared the farm of any wrongdoing, according to KGMI.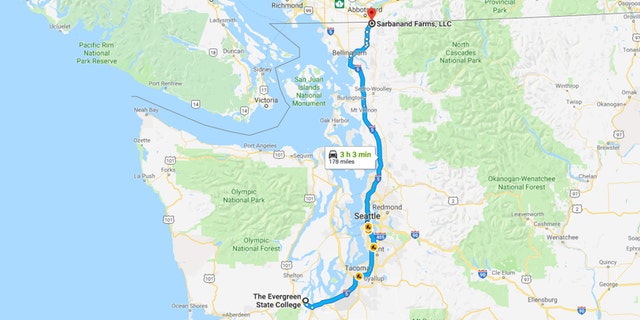 Evergreen President George Bridges apologized and said half a dozen faculty members have been "strongly reprimanded."
Safe Family Farming's Executive Director, Gerald Baron, said the organization appreciated the apology.
"Although there are some remaining questions, we really appreciate President Bridges' apology for this abusive use of taxpayer-funded resources and are encouraged that he has promised to work from keeping this from happening again," Baron said.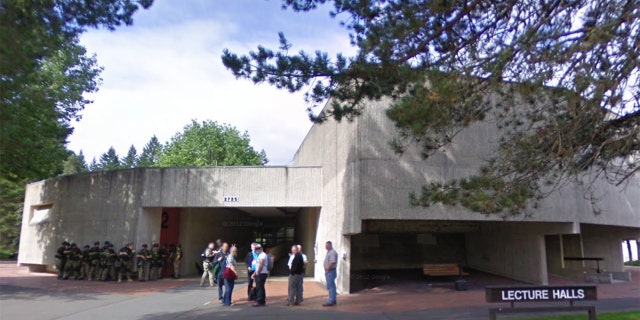 However, Vincent Buys, a Republican state representative in the district containing the farm, said that the apology is not enough.
"What still concerns me is that we have teachers at Evergreen spouting things that are simply not true and they're basically indoctrinating students to their point of view, which basically says these farm workers were being abused, etc, which is absolutely contrary to everything we've seen and everything that the investigation says," he said.
"So, for me, even using state resources in the classroom…the fact that they're indoctrinating so many students at Evergreen to essentially say that farmers are not taking care of their workforce is very, very troubling to me…and that they would use this as a 'field trip' to come up and see the evil farmer at work, I think, is very troubling regardless of how they're using those state resources."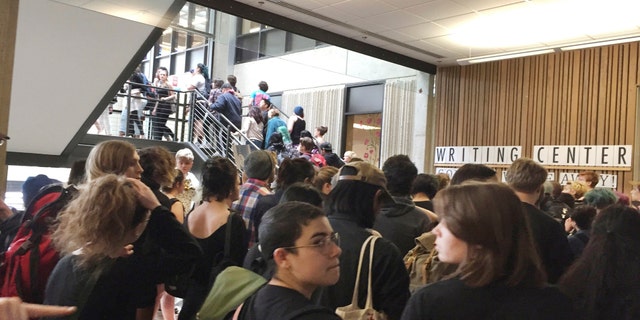 Save Family Farming claims Evergreen's protest harmed the workers' reputations and many ended up losing their jobs as a result.
DAIRY FARM TURNS TO GOFUNDME FOR SURVIVAL
Western Washington is known for having the highest pay in the nation, but Sumas berry farm provided state-of-the-art worker accommodations that met or exceeded all federal and state worker housing requirements – including a soccer field, camp-wide wi-fi, big screen satellite TVs, laundry facilities, catered meals, bilingual farming management, free transportation to healthcare facilities and buses to town for shopping, according to the company's statement.
EVERGREEN STATE SEES 'CATASTROPHIC' DROP IN ENROLLMENT AFTER SOCIAL JUSTICE MELTDOWN
Evergreen State has seen a significant drop in freshman enrollment this past year and has had to make dramatic budget cuts and staff layoffs after the 2017 protests that put the school in the national spotlight.
Bridges said the reason for the decrease is "really complex and not attributable to any one factor."
UNIVERSITY UNDER FIRE FOR CREATING A SAFE SPACE FOR WHITE STUDENTS CALLED 'WHITE AWAKE'