Evacuation orders lifted near Southern California wildfire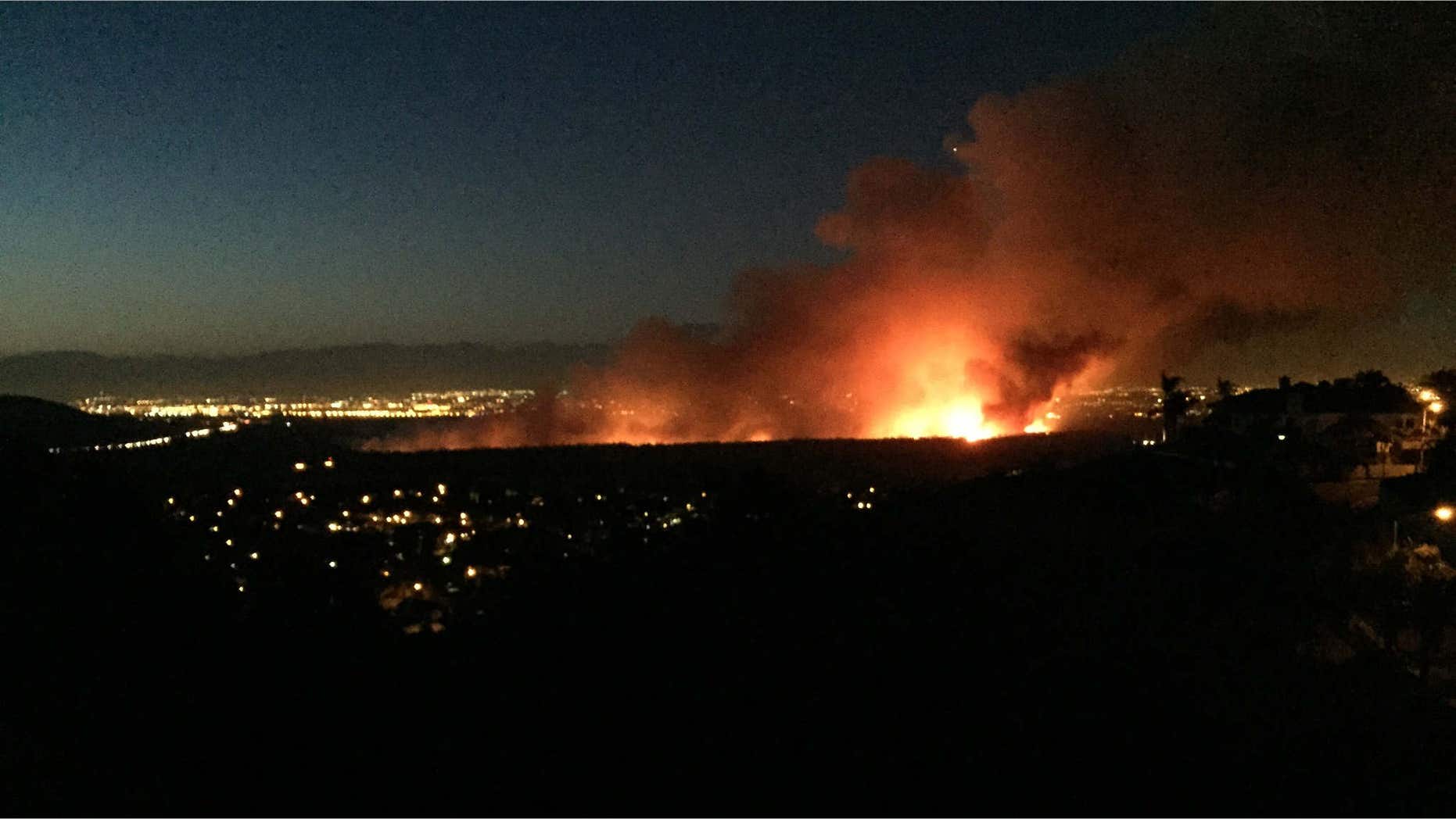 CORONA, Calif. – Evacuation orders have been lifted for residents near a wildfire that broke out near a Southern California dam.
The Riverside County Fire Department reports the evacuations were lifted early Sunday. The orders covered about 300 homes.
Authorities say the fire was reported shortly after 6 p.m. Saturday in the Prado Dam Flood Control Basin.
The fire grew to about 300 acres by early Sunday and was 15 percent contained.
Capt. Mike Mohler of the California Department of Forestry and Fire Protection said firefighters on the ground were hampered Saturday by difficult access to the blaze.