Estranged husband charged with murdering Utah LGBT pioneer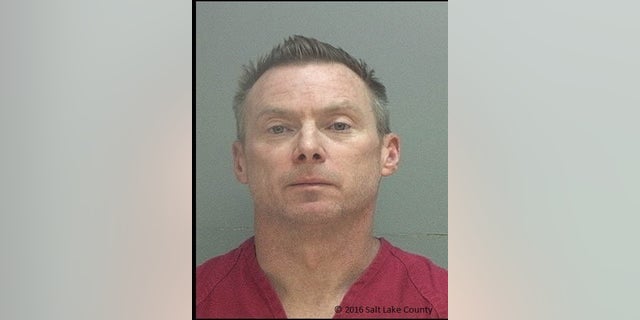 NEWYou can now listen to Fox News articles!
The estranged husband of a well-known Salt Lake City LGBT pioneer and restaurateur who died in a house fire was charged Wednesday with aggravated murder and arson.
Prosecutors said they believe Craig Crawford purposely started the late-night fire to kill his husband, John Williams, who had filed for divorce from Crawford and sought a temporary restraining order that was rejected.
Crawford, 47, could face the death penalty if he is convicted of the charges. It was not clear if he has an attorney.
Williams, 72, died from smoke inhalation after he was trapped on the fourth floor of the Salt Lake City home on May 22, when flames engulfed a staircase, the charging documents show.
Firefighters heard his screams for help but couldn't get inside until they climbed ladders and cut through an exterior wall. They found Williams dead in a bedroom.
Williams has been remembered as a visionary businessman and LGBT pioneer who was one of the first openly gay people in Utah's business community in the 1970s. He was the owner of the popular Market Street Grill.
Charging documents detail bizarre behavior by Crawford on the night of the blaze.
Authorities say Crawford was at the house when the fire started but didn't report the blaze. A neighbor said Crawford came by her home shortly after she called 911 to report the fire. He was calm and told her he wanted to show her something in his kitchen before he walked away toward the burning house, the records show.
A group of teenagers reported seeing a man matching Crawford's description watering plants and trees with a hose without directing any water toward the burning home.
Firefighters did not see Crawford at the home when they arrived, but he showed up several hours later with a small cut on his hand that he told officers he received in the fire, investigators say.
Crawford dialed 911 from his phone twice that night but hung up both times, the records indicate. When 911 called back, he said he meant to call 411.
A person who had dinner with Williams the night before his death told police that Williams feared his estranged husband.
Investigators also said in the documents that several of Williams' friends and family members told police that Crawford had said he would be rich if Williams died and made statements about his desire to set Williams' home on fire or how he wished the home would burn down.
Williams' attorney in the restraining order request, Ellen Maycock, has not returned multiple requests for comment. The reason for the judge's decision to reject Williams' restraining order against Crawford could not be determined because part of the record is sealed.
Williams' long-time business partner Tom Guinney said after Williams' funeral that the couple had been married for about a decade.
Williams opened the New Yorker restaurant in 1978 in a renovated historical building, showcasing what would become the two signature talents of his career -- running restaurants and renovating buildings, said John Becker, a spokesman for Williams' company Gastronomy Inc.
Hundreds of family members, friends and colleagues gathered May 31 at a concert hall to celebrate the life of Williams.