Erica Garner, daughter of NYPD chokehold victim, suffers brain damage after heart attack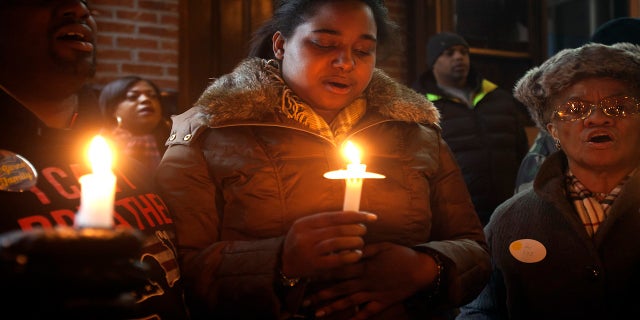 Erica Garner, daughter of NYPD-chokehold victim Eric Garner, suffered major brain damage from a heart attack just days after Christmas, doctors reportedly told family members.
Garner, 27, has been in a medically induced coma since she went into cardiac arrest Saturday, according to The New York Times.
Her mother, Esaw Snipes, said her daughter's cardiac arrest was triggered by an asthma attack. The New York Daily News on Thursday reported Garner was "brain dead." Later, however, Snipes clarified that they "got the wrong information, she's not gone. She's still here with us. She just needs some time to heal, that's it."
"Right now, the family is just praying and asking for everyone to keep her in their prayers," Snipes told The Times.

Snipes said her daughter suffered her first heart attack not long after giving birth to a baby boy in August. She named the boy after her father.
Doctors said the pregnancy had put a strain on her heart, which was later found to be enlarged.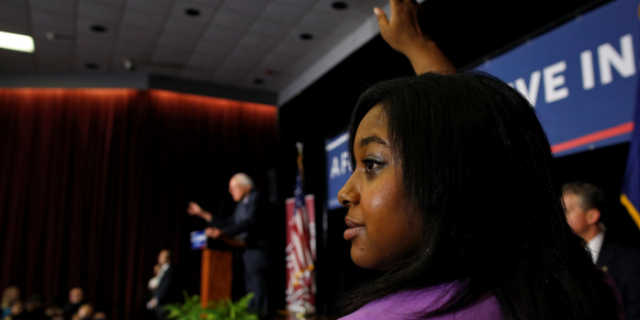 Garner became an activist after her father's death in 2014. Her father died after a police officer put him in a chokehold while arresting him on Staten Island in 2014.
She campaigned for Sen. Bernie Sanders, I-Vt., during the 2016 presidential election, and appeared in one of his campaign ads.
Sanders tweeted Tuesday his "thoughts are with Erica Garner, her family and friends in hoping that she has a full recovery and rejoins the struggle for justice as soon as possible."
Also among the well-wishers was civil rights activist Rev. Al Sharpton, who tweeted on Thursday that he "spent part of the day" with Garner's mother at the hospital.
The Associated Press contributed to this report.