A New Mexico professor wrote a pledge in her syllabus promising to protect and "accommodate" illegal immigrant students who took her English Composition class.
The professor's vow, written in the front of her syllabus, is especially unusual because educators, particularly those teaching a subject like English, are not typically expected to cooperate with immigration authorities in the course of their everyday duties.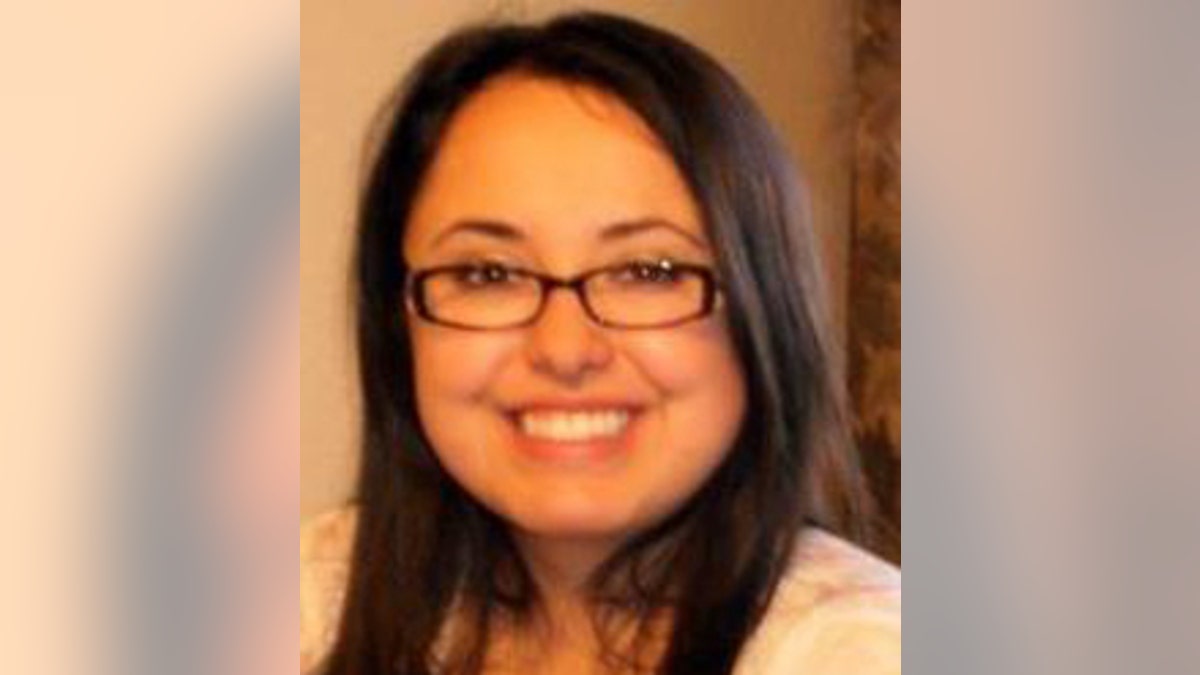 "As an educator, I fully support the rights of undocumented students to an education and to live free from the fear of deportation," Brenna Gomez, a professor at the University of Mexico, wrote under a section titled "Clean Dream Act Now," Campus Reform reported. "I pledge that I will not disclose the immigration status of any student who shares this information with me unless required by a warrant, and I will work with students who require immigration-related accommodations."
Gomez referred questions about the pledge to the university. When reached by Fox News, the university said it was making a concerted effort to be a welcoming school for illegal immigrants.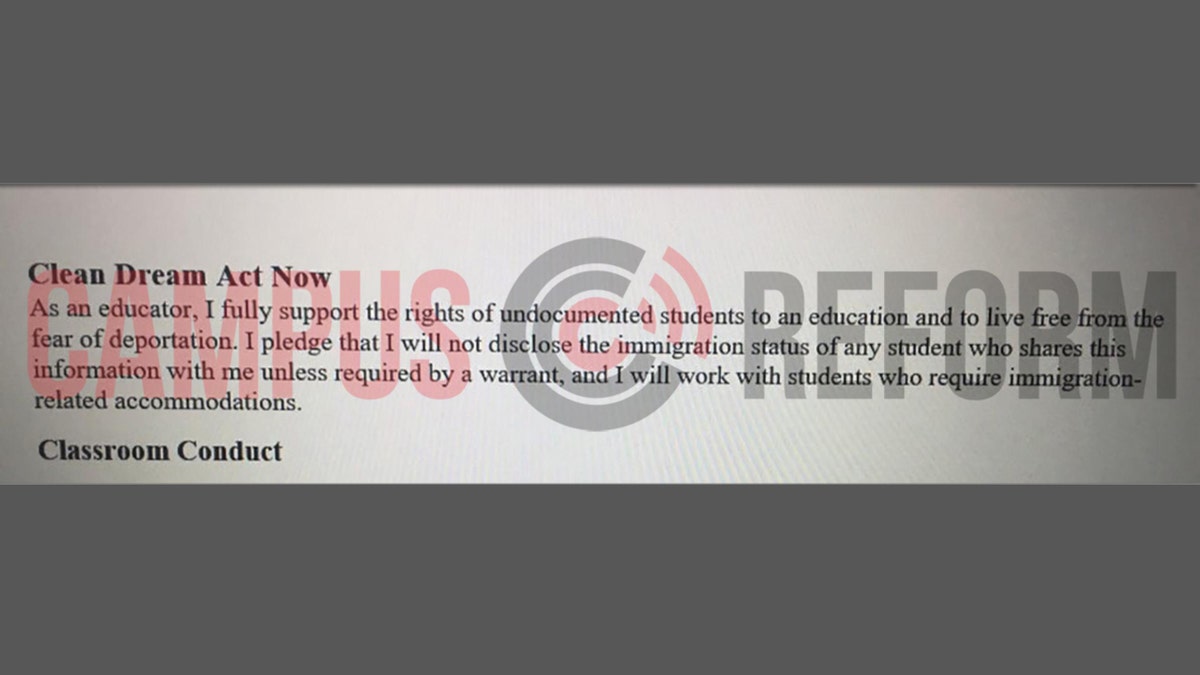 "We would like to reaffirm the University of New Mexico's strongest support and continued solidarity for our undocumented students and their families, while the Deferred Action for Childhood Arrivals (DACA) protections are under review and may possibly be terminated," a statement by UNM Media Relations Officer Daniel Jiron said.
The university suggested it did not ask Gomez to include the pledge, but fully supported her doing so.
"The university does not have any mandatory language requirements for syllabi," Jiron said. "We have a history of serving undocumented students, and, rest assured, we will continue to find ways to make higher education more accessible and inclusive."
He added that UNM is focused on supporting DACA as Congress and President Trump continue debating its future. Trump's immigration proposal could provide a path to citizenship for approximately 1.8 million Dreamers, who were illegally brought to the country as children, along with a $25 billion investment in border security – including Trump's long-promised "big, beautiful" wall.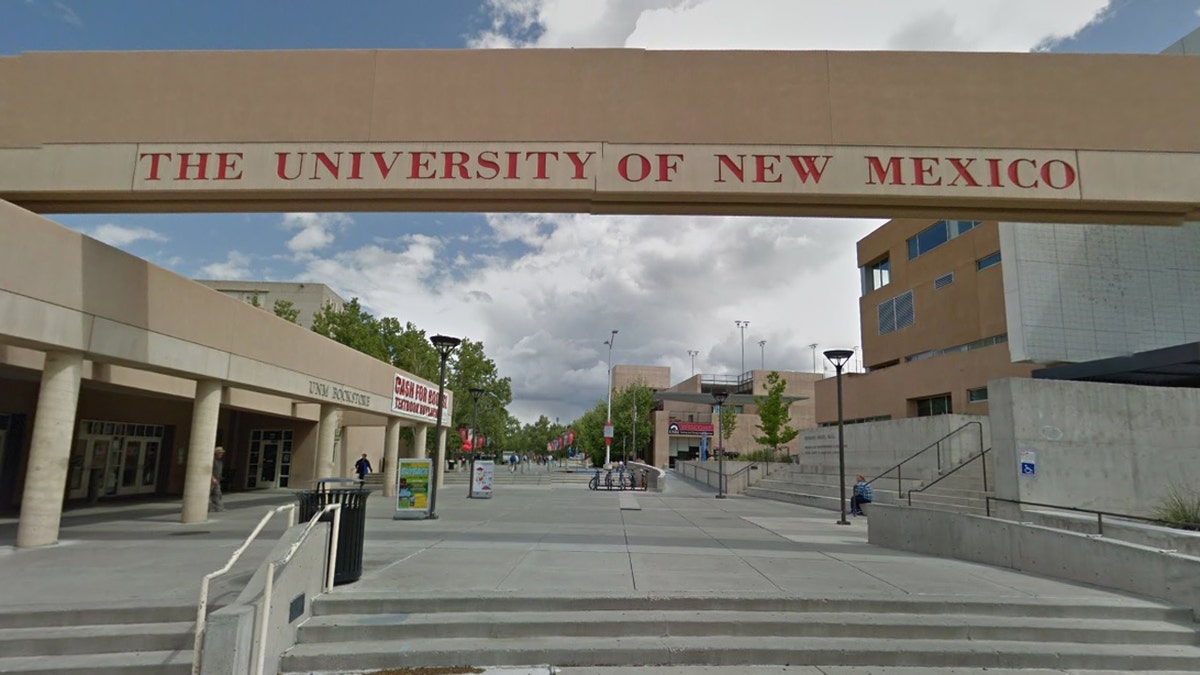 In the meantime, the school's administration has promised to appeal any court rulings against DACA, as well as other actions.
NY GOV CUOMO WANTS DREAMERS TO ATTEND COLLEGE FOR FREE
"We have instituted an Undocu-Task Force to determine long-term support and resources. We are also in contact with our congressional delegation regarding legislative responses," Jiron said.
One Native American student who is a Trump supporter at UNM said he opposes Gomez's pledge to illegal immigrants.
"Universities teach how students should hold academic honesty, academic excellence, and academic integrity to the highest degree," Gregory Jim told Campus Reform. "Shouldn't federal law be considered honesty and integrity?"