Engine fire stops Amtrak train in Ohio, none hurt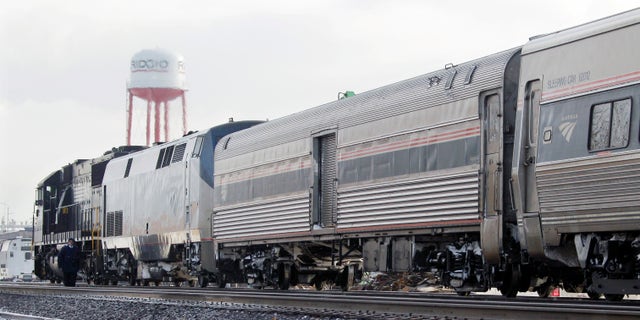 ELYRIA, Ohio – Amtrak says the lead engine on a Chicago-to-New York passenger train caught fire as it was approaching a northern Ohio station.
Spokeswoman Vernae (VUR'-nay) Graham says the three engineers on board the locomotive got out safely when the fire broke out just before 6 a.m. Wednesday. She says the 128 passengers traveling on the Lake Shore Limited train were never in any danger.
Firefighters responded to the Elyria (eh-LEER'-ee-uh) station, and the fire was put out. Graham says it's not known what caused it.
Graham couldn't say how long passengers would be delayed as the railroad awaited a replacement locomotive.