EMT seen mowing lawn after California man passes out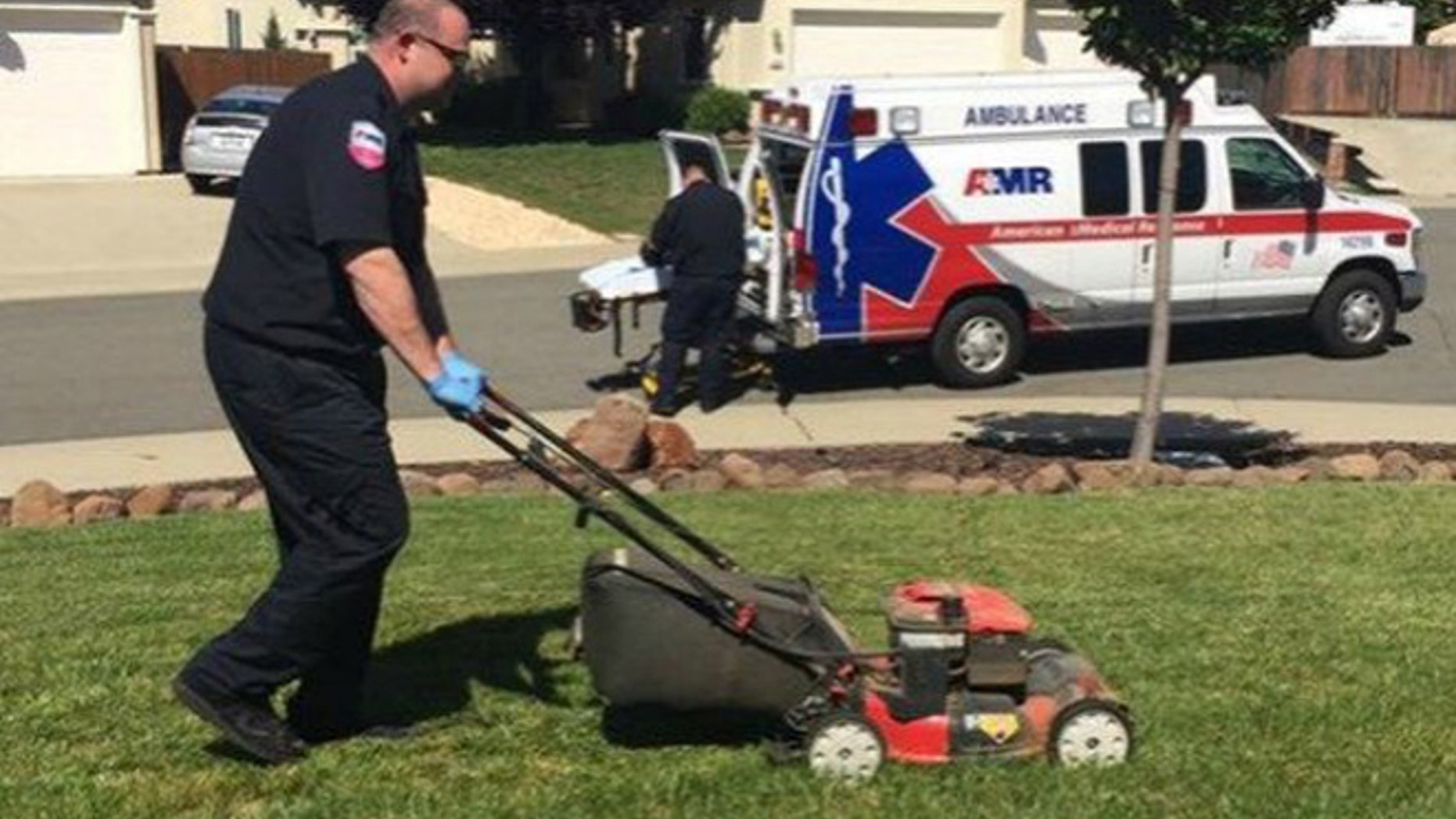 A photograph of a California EMT mowing the front lawn of an 86-year-old man who had fainted while doing yard work went viral Saturday as thousands of people shared the image on social media.
The man who fainted was not identified in reports, but his son shared the picture of the EMT mowing the Sacramento lawn on Facebook after noticing that one of the emergency workers "put the gurney away and the other finished mowing the lawn" for his father.
The worker, who was not identified, reportedly finished the entire lawn and even put the mower away. The man's son said his father is doing well and normally refuses to let anyone mow his lawn.
"He's OK and refused to go to the hospital," the son said.
He also wrote that his father owned a riding lawn mower but wanted to use the smaller model so he could get some exercise.