Empire State Building getting LED lights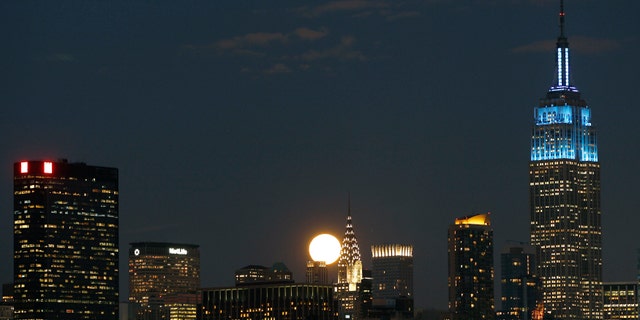 NEW YORK – The Empire State Building will replace its traditional tower lights with an innovative computerized system allowing for endless color combinations.
The iconic skyscraper has partnered with the Massachusetts-based Philips Color Kinetics to install the new LED fixtures.
The system includes a palette of more than 16 million colors, compared to 10 used now.
Currently, it takes a team several hours to change the building's 400 fixtures. With LED lights, the color changes to the building's facade and mast can be made in real-time.
Building owner Anthony Malkin says the energy-efficient technology will be installed by September.
Last week, the skyscraper lost its status as the city's tallest building to the World Trade Center being built in lower Manhattan.
The company is a division of Royal Philips Electronics of the Netherlands.