Emmett Till killing reopened by government over 'new information'
The federal government has reopened its investigation into the slaying of Emmett Till, the black teenager whose brutal 1955 killing in Mississippi helped spark the civil rights movement.
A Justice Department report to Congress said the agency is reinvestigating Till's slaying after receiving what it calls "new information," according to The Associated Press.
Till, a 14-year-old boy from Chicago, was kidnapped from his uncle's home in the town of Money and killed after he wolf-whistled at Carolyn Donham, a shopkeeper.
Three days later, his mutilated body was found in the muddy Tallahatchie River, weighted down with a cotton gin fan. His left eye was missing, and his right eye was dangling on his cheek. The body was identified only by a ring he was wearing.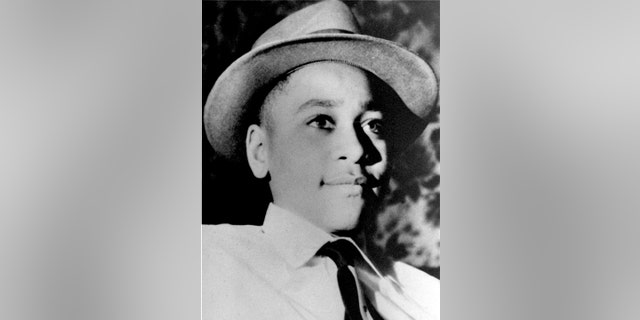 Two men – Donham's then-husband Roy Bryant and his half-brother J.W. Milam – were charged with murder but acquitted in Till's slaying. The men later confessed to the crime in a magazine interview, but weren't retried and are now dead.
The report doesn't indicate what the new information might be, according to the AP, but it was issued in March following the publication last year of "The Blood of Emmett Till" by Duke University professor Timothy B. Tyson.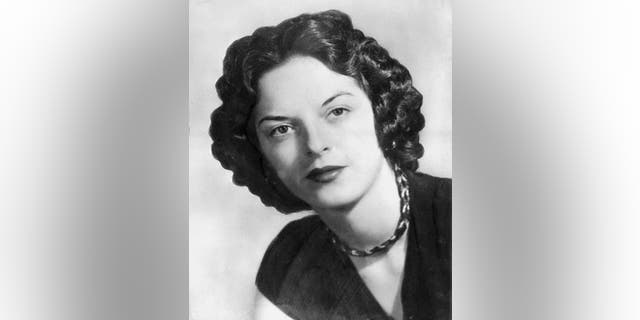 The book said Donham acknowledged in a 2008 interview she wasn't truthful when she testified that the 14-year-old Till grabbed her and whistled at her in a store in 1955. Donham spoke to Tyson for his book, possibly in the only interview she has given to a historian or journalist since the incident happened, according to the New York Times.
In it, he wrote that she said of her long-ago allegations that Emmett grabbed her and was menacing and sexually crude toward her, "that part is not true."
Donham, then known as Carolyn Bryant and 21 years old at the time, testified in 1955 as a prospective defense witness in the trial of Bryant and Milam. With jurors out of the courtroom, she said a "n_____ man" she didn't know took her by the arm.
"Just what did he say when he grabbed your hand?" defense attorney Sidney Carlton asked, according to a trial transcript released by the FBI a decade ago.
"He said, 'How about a date, baby?'" she testified. Bryant said she pulled away, and moments later the young man "caught me at the cash register," grasping her around the waist with both hands and pulling her toward him.
"He said, 'What's the matter baby, can't you take it?'" she testified. Bryant also said he told her "you don't need to be afraid of me," claiming that he used an obscenity and mentioned something he had done "with white women before."
COLD CASE SOLVED AFTER 32 YEARS WHEN MURDER SUSPECT TURNS SELF IN -- DESPITE NO POLICE LEADS
A judge ruled the testimony inadmissible. An all-white jury freed her husband and the other man even without it. Testimony indicated a woman might have been in a car with Bryant and Milam when they abducted Till, but no one else was ever charged.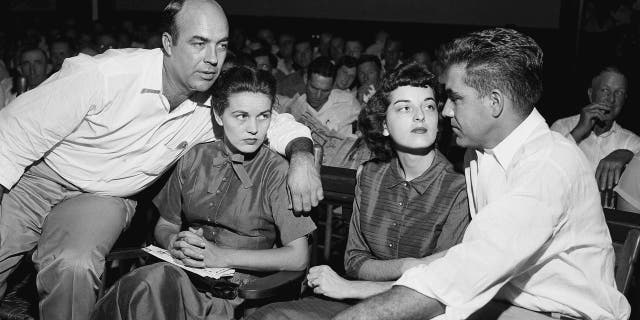 In the book, author Tyson wrote that Donham told him her testimony about Till accosting her wasn't true.
"Nothing that boy did could ever justify what happened to him," the book quotes her as saying.
Donham, who turns 84 this month, lives in Raleigh, N.C. A man who came to the door at her residence declined to comment about the FBI reopening the investigation, according to the AP.
"We don't want to talk to you," the man said before going back inside.
Relatives of Till pushed Attorney General Jeff Sessions to reopen the case last year following publication of the book. Deborah Watts, Till's cousin and co-founder of the Emmett Till Legacy Foundation, told the AP it is "wonderful" that the killing is getting another look, but didn't want to discuss details.
"None of us wants to do anything that jeopardizes any investigation or impedes, but we are also very interested in justice being done," she said.
The Associated Press contributed to this report