Eldest son of 'house of horrors' family excelled at community college
The eldest son of the 13 siblings allegedly tortured and held captive by their parents in California was allowed out of the house to attend community college, where he excelled.
The son, who is in his 20s, attended Mt. San Jacinto College for several years, and while he did not earn a degree, he was named to the honor roll in fall 2015 and spring 2016, college spokeswoman Karin Marriot said.
A transcript from December showed that the unidentified son of Louise and David Turpin, who have been accused of abusing their children, had a GPA of 3.932, ABC News reported.
'HOUSE OF HORRORS': FOOTAGE SHOWS KIDS LEAVING AS NEIGHBOR RECALLS FAMILY'S 'FILTHY' FORMER HOME
The son attended classes from 2014 until at least 2016, sometimes earning 15 credits per semester, the transcript showed. He earned A's in many of his classes, including algebra, guitar, public speaking, English fundamentals and freshman composition.
Prosecutor said his mother would bring him to school and wait outside his classes for him.
One of the son's former classmates described him as "really pale."
"It was kind of odd – not something you see a lot of times, someone that's really pale. Really malnutritioned [sic] kind of looking," Josh Boldt told ABC News. "He always had this kind of depressive aura about him, if that makes sense, and he really, really kept to himself…He didn't really open up."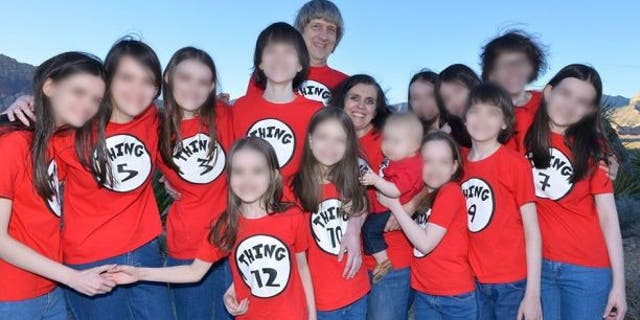 The son and his 12 siblings were rescued on Jan. 14 when their 17-year-old sister climbed out a window of their home about 60 miles southeast of Los Angeles and called 911. Authorities said they found the siblings – ranging in age from 2 to 29 – in the family's filthy home in the city of Perris. Three of them were shackled to beds.
Joe Chermak, who attended a musical performance at Mt. San Jacinto College in the spring of 2016, said he remembered seeing the Turpin family in the audience.
"They all seemed well-behaved. And also, like, they were all in uniforms, so at first I thought it was a group of kids coming from another school," he told ABC News. "We didn't really think much of it, but all I know is that they kind of left abruptly in the middle of the show."
He said when he looked more closely at the family he realized they all seemed very skinny.
"One of them you could tell from their arm, they were really skinny," Chermak added.
The siblings have since been hospitalized.
"One of them you could tell from their arm, they were really skinny."
According to prosecutors, the Turpins allegedly forced their children to shower only once a year, shackled them and beat them routinely. When they were found, they hadn't been to a doctor in over four years and had never been to a dentist.
Riverside County District Attorney Mike Hestrin said the other children were "supposedly homeschooled," but added that "the children lacked even basic knowledge of life. Many of the children didn't know what a police officer was."
David Turpin, 57, and Louise Turpin, 49, have each been charged with 12 counts of torture, 12 counts of false imprisonment, seven counts of abuse of a dependent adult and six counts of child abuse. David Turpin was also charged with one count of a lewd act on a child under the age of 14 by force, fear or duress.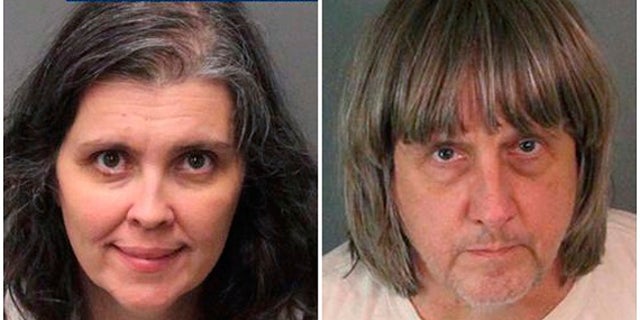 JUDGE ISSUES ORDER BARRING 'HOUSE OF HORRORS' PARENTS FROM CONTACT WITH 13 KIDS
On Wednesday, a judge prohibited the Turpins from contacting their children – directly or indirectly – for at least three years.
In a statement to ABC News, Mt. San Jacinto College called the allegations "extremely disturbing."
"We at Mt. San Jacinto College are deeply saddened and horrified to hear the allegations involving these children. Our hearts go out to the victims," the statement said. "MSJC will follow this story and will provide appropriate support from our institution."
Anyone with information about the case can call the tip line at the Riverside District Attorney's Office at 888-934-KIDS.
The Associated Press contributed to this report.