Elderly woman in critical condition after early morning house fire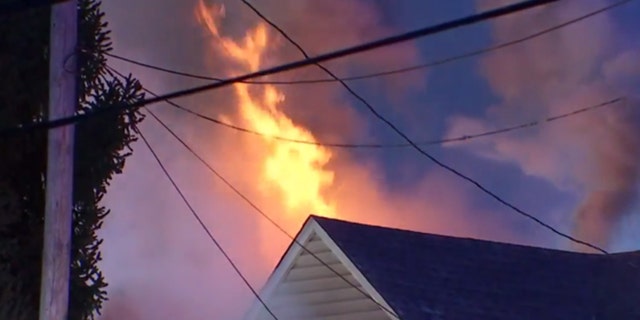 BENSALEM, Pa. – An elderly woman is in critical condition after her Bucks County home caught fire, early Tuesday morning, and hoarding made this fire extremely difficult to fight.
Bensalem police say crews got to the "fully involved" fire in the 2200 block of Byberry Road before 5:30am.
Then, "Fire personnel were able to rescue an elderly female who was trapped on the first floor." She was found in a bedroom and removed through the window, then taken to the hospital in critical condition.
They said a man also living there was able to get himself out of the house. He is in stable condition.
Battalion Chief Robert Sponheimer of the Bensalem Fire Department told FOX 29 News the house was had two stories and a basement, and it was a hoarding house.
There was lots of storage on all three levels from floor-to-ceiling.
"The amount of debris was unsafe for the firefighters. That's why we removed everybody from the dwelling and fought the fire from the outside," Sponheimer said.
He added, hoarding is becoming more of a problem and it's very dangerous, not only for occupants but also first responders. In this case, they couldn't see where the fire was burning because of all the debris.
For more on this story, visit Fox 29 News.