Elderly Florida woman, 89, rescued after being trapped underneath bed for six days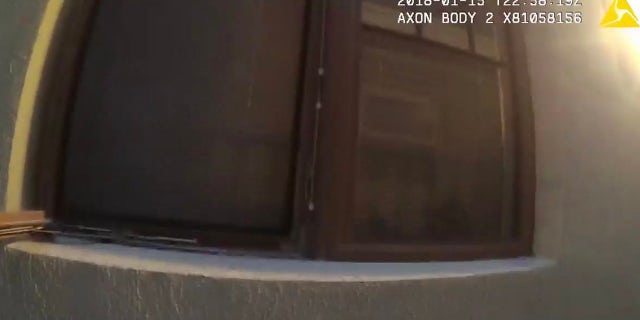 An elderly Florida woman who fell on the floor and was trapped under her bed for six days was rescued by officers, police said Friday.
Residents in Miami Beach called police concerned about their neighbor Violeta Pilgrim, 89, after they hadn't heard from her in a few days, WSVN-TV reported.
"A concerned individual hasn't heard from his friend, someone who he treats as his mother in over five days," Miami Beach police Officer Ernesto Rodriguez said. "He's concerned. He calls police. We arrive."
Body cam footage obtained by WSVN-TV showed officers banging on windows trying to make contact with Pilgrim. An officer saw the woman on the floor and pulled a screen from the window to rescue her.
"They were able to rescue an elderly female who had been lying, trapped under her bed for six days," Rodriguez said.
Pilgrim laid there on the floor hoping someone would come find her, according to the station.
The two officers who rescued Pilgrim were hailed as heroes for their efforts.
Pilgrim has been recovering in the hospital since the rescue, according to WSVN-TV.