Elderly flier unwittingly had ice pick hidden in a cane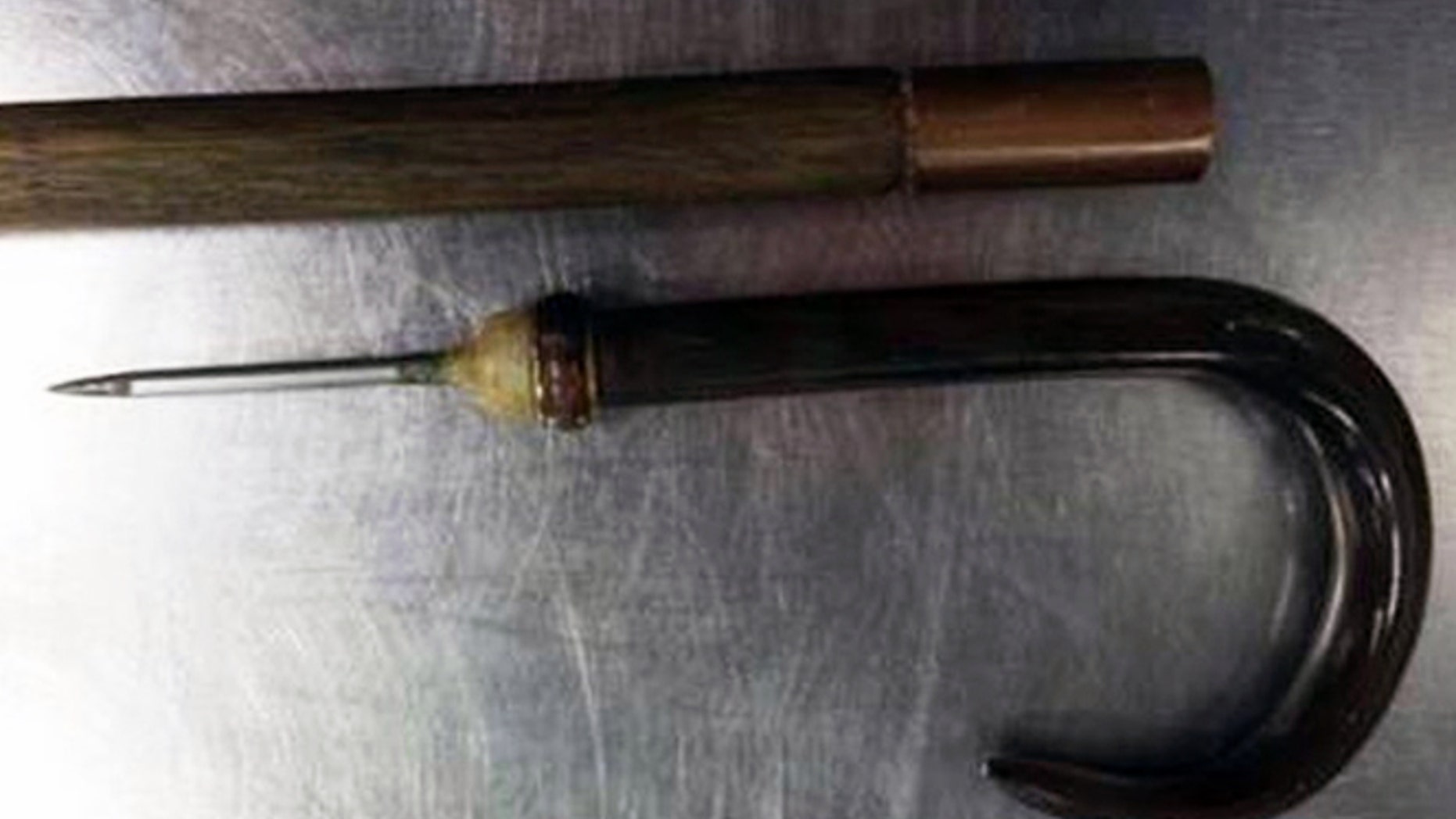 An elderly man hobbled through Newark Airport with a cane he got as a gift so he could make his Christmas Eve flight.
But the unwitting 72-year-old New Jersey resident instead found himself in TSA custody — when security screeners discovered that his walking aid had a potentially deadly ice pick hidden inside.
Since all canes are required to go through X-ray machines during airport screening, the septuagenarian placed his wooden walking stick on the conveyor belt upon his arrival and calmly waited for it to come out.
Moments later, a TSA officer staffing the machine at Terminal B detected something strange about the handle and sounded an alarm.
Agents carefully inspected the cane and, with a simple twist and pull on the handle, revealed the ice pick that had been hidden inside.
The cane was confiscated and the man was taken into custody. He was then turned over to the Port Authority Police, authorities said.
As cops prepared to slap the man with weapon charges, he tried to explain the situation.
The man, who was traveling to Georgia with his wife and who sources described as not having all of his mental faculties, said he had been given the cane as a gift and that he was completely unaware of the ice pick.
Police eventually determined that he was telling the truth and that he had no intention of using the weapon to harm anyone.
After the man was released, PAPD Officer Nicholas Duffy chose to spread a little Christmas cheer — and fetched him a new cane from the airport's lost and found.
The man boarded the flight, and his wife was allowed to leave and take the cane back home.