Eight California cities make up top 10 most polluted US cities, study says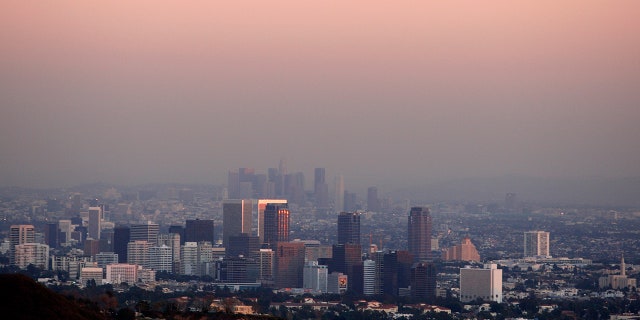 California is known for its abundant sunshine, great weather and scenic views. But it's also increasingly becoming synonymous with poor air quality.
Eight of the country's most polluted cities, in terms of pollution to the ozone layer, are in the Golden State, according to a study published Wednesday by the American Lung Association.
The Los Angeles and Long Beach area took home the top spot. The area ranked No. 1 for high ozone days out of 227 metropolitan regions and No. 7 for 24-hour particle pollution out of 201 metropolitan regions.
Bakersfield, Visalia-Portville-Hanford, Fresno-Madera, Sacramento-Roseville, San Diego-Carlsbad, Modesto-Merced, and Redding-Red Bluff made up seven of the next eight spots, the study said.
The report looked at pollution levels between 2014 and 2016 and it said ozone pollution was worse in 2017 than it was the year before. About 133 million people live in unhealthy areas, putting them more at risk of serious health consequences such as lung cancer and cardiovascular damage, according to the study.
"We still have a lot to do in this country to clean up air pollution," said Lyndsay Moseley, the director of the Association's Health Air Campaign, according to USA Today.
The Phoenix-Mesa-Scottsdale region in Arizona and New York-Newark, NY-NJ-CT-PA area rounded out the top 10.