Eerie video of suspected Texas high school gunman surfaces as officials reveal functional explosives
NEWYou can now listen to Fox News articles!
An eerie video of the suspected Texas high school shooter surfaced Sunday as authorities learned more about the explosives that were found inside the building and the teen's home.
In the footage, obtained by TMZ, Dimitrios Pagourtzis is seen wearing traditional Greek clothing while dancing with other members of a Greek Orthodox Church days before he allegedly killed 10 people and wounded 13 more in an attack at Santa Fe High School.
Pagourtzis attended the dance at a Greek festival in a town 30 minutes away from Santa Fe, TMZ reported.
1ST FUNERAL OF SANTA FE HIGH SCHOOL SHOOTING: PAKASTANI EXCHANGE STUDENT REMEMBERED AS 'PRECIOUS GIFT'
Meanwhile, authorities said some explosives that were discovered in connection with the grisly mass shooting were functional, which could increase the charges against Pagourtzis, the Houston Chronicle reported.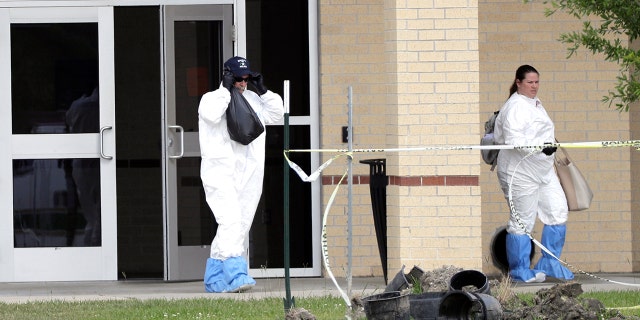 Experts testing some of the CO2 canisters that were found by authorities at the high school and inside the teen's home determined that some of the bombs were functional, officials said.
Officials didn't confirm where the functional devices were found. Gov. Greg Abbott said Friday that "various kinds of explosives," including a "CO2 device" and a Molotov cocktail, were found in a home and a vehicle.
Santa Fe school officials urged the community to avoid suspicious packages in a statement Friday.
TEXAS SCHOOL SHOOTING SUSPECT TARGETED GIRL WHO DENIED HIS ADVANCES, HER MOTHER SAYS
"There have been explosives devices found in the high school and surrounding areas adjacent to the high school," the school said. "Because of the threat of explosive items, community members should be on the look-out for suspicious packages and anything that looks out of place."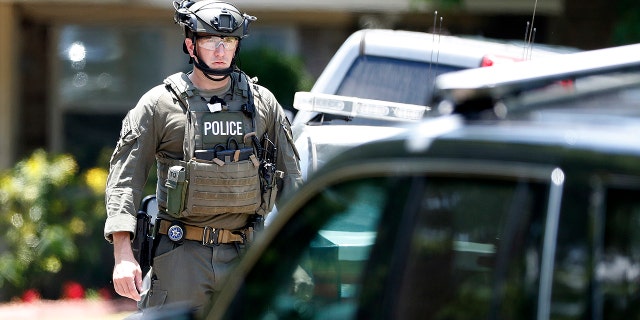 Pagourtzis, 17, was charged with capital murder of multiple persons and aggravated assault against a public servant, according to a probable cause affidavit and complaint. He allegedly used a shotgun and a .38 revolver in the attack, Abbott said.
The Justice Department is also considering filing additional charges in the shooting, the Chronicle reported. Pagourtzis is not eligible for the death penalty or life in prison without parole and could, in theory, be eligible for parole in 40 years.