East Coast Flood Worries Could Last Days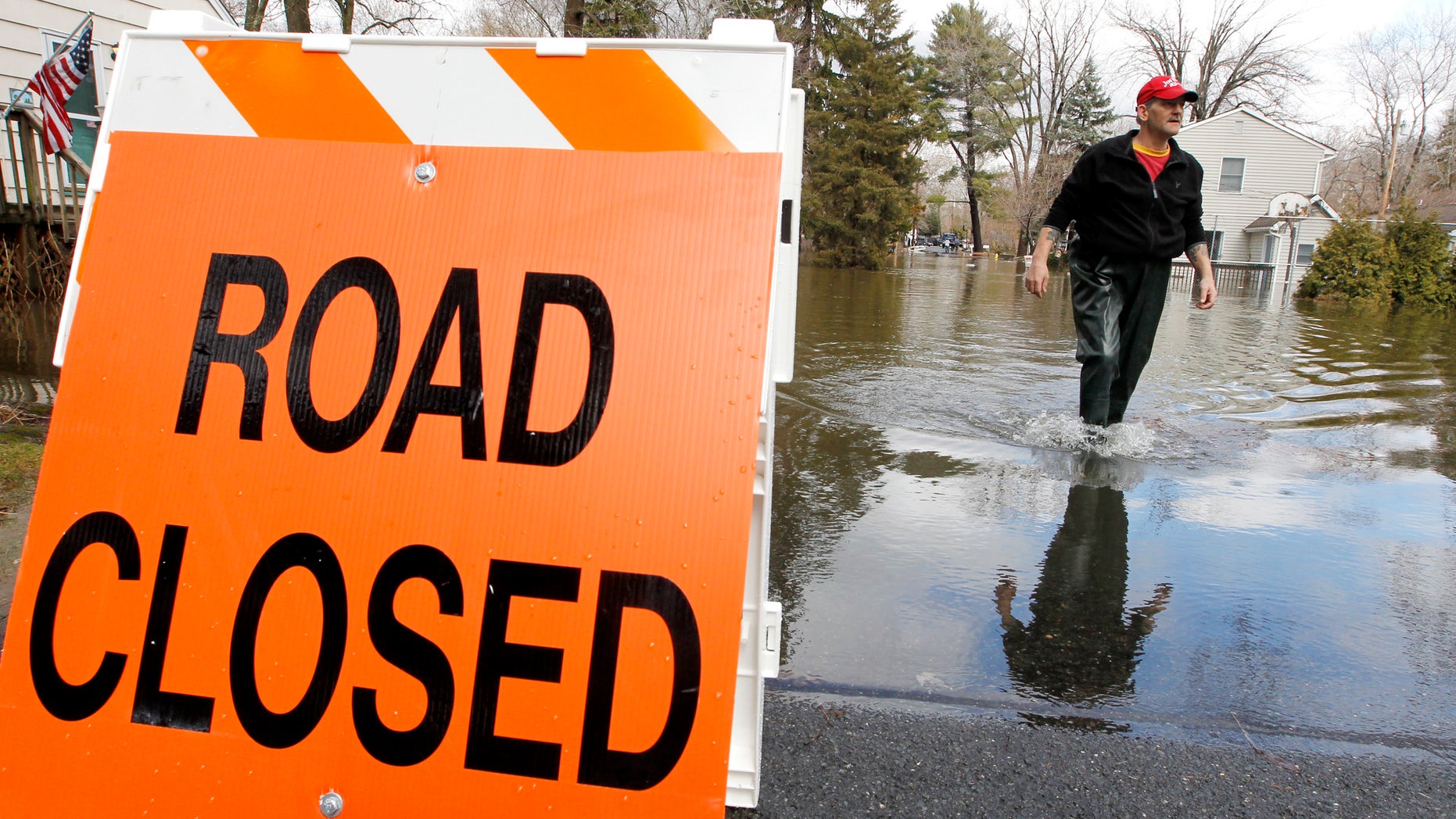 WOODLAND PARK, N.J.-- Days of heavy rains led to flooding up and down the eastern seaboard on Friday as communities from western Maryland to New York's Canadian border watched creeks and rivers rise and prepared for the worst. The drawn-out storm has left at least two people dead.
The rain caused major flooding in normally flood-prone parts of northern New Jersey on Friday and the water was not expected to recede in some areas for at least a few days.
By midmorning, state police said 1,300 homes in near the Pompton River in Pequannock had to be evacuated.
In Woodland Park, Mel Sivri spent Friday morning preparing for what havoc the Passaic River might cause.
"I'm waiting to see, watching the river," said Sivri, who was using a small industrial pump and long hose to clean about 4 inches of water from his garage floor.
Sivri, who had hung his daughters' pink bicycles and other items from a series of hooks fastened to the garage ceiling, said he had been monitoring news reports and weather websites to decide when the family should go to a friend's house.
"You cannot pump the river," he said. "You just have to wait for it to go down."
Major flooding was expected along the Passaic, Pequannock, Ramapo and Pompton rivers in northern New Jersey.
By Friday morning, the National Weather Service said there was already major flooding in Pompton Lakes, Pompton Plain and Lodi. Earlier in the week, heavy rains on already saturated ground brought some flooding to towns like Pompton Lakes. The first round of flooding was severe enough that U.S. Sen. Frank Lautenberg is calling for federal aid for cleanup.
Gov. Chris Christie was planning a tour of flood-stricken areas Friday afternoon. The governor was criticized when he was out of the state during a late December blizzard. This time, he declared a state of emergency Wednesday, even before the rain began falling.
The National Weather Service said no major rains were expected for several days, giving the area a chance to dry out once the water finally recedes.
Flooding caused by several inches of rain was blamed for the death of a Pennsylvania man whose car was swept away by the rising waters.
Schyulkill County Coroner Joseph Lipsett said 74-year-old David Sallada was killed Thursday night after he drove around barricades blocking a water-covered road. Sallada's car was swept into the Swatara Creek in Pine Grove, about 75 miles northwest of Philadelphia.
It was at least the second death of this round of floods across the eastern part of the country. On Friday, Ohio officials said they believe that a death Thursday was caused by the flooding. Sheriff's deputies told The Blade of Toledo that a woman drowned after getting out of her car in a water-logged part of Williams County on Thursday.
Rainfall totals of 4 inches or more were reported in northeastern Pennsylvania.
The National Weather Service says the Susquehanna River could get as much as 8 feet over flood stage by Saturday near Wilkes-Barre. The city has a levee system, but some nearby towns are vulnerable.
New York state from Manhattan to the Canadian border was under a flood watch as heavy rains and melting snow closed roads. More than a dozen school districts in the Hudson River Valley were closed or delayed because of flooding.
While the rain was stopping by morning in the mid-Atlantic region, it continued to fall hard in New England. More than 2 inches were expected in parts of Maine, New Hampshire and Vermont.
There, the big concern was that rising water could break up river ice, creating ice jams that can cause flooding.
Friday morning, officials were monitoring a pair of ice jams in Plymouth, N.H.
The Coast Guard had four ice-breakers stationed on the Kennebec River in Maine, and the city of Montpelier, Vt., brought in a crane to break up ice on the Winooski River.
There was also moderate flooding in western Maryland. Both the Conococheague Creek in Fairview and the Monocacy River near Frederick were out of their banks. Twenty-two county roads in Frederick County were closed because of high water, which was also expected to be a problem later Friday along the Potomac River at Point of Rocks.
In Ohio, minor flooding persisted along the Ohio River. It was about 3 feet above its official flood level in Cincinnati on Friday and still rising.
And March, known for its wild weather swings, was unleashing another kind of weather in Cleveland and northeastern Ohio: There were 8 inches of snow on the ground in some areas by late morning, with more falling.