Duke Lacrosse Accuser Indicted on Murder Charge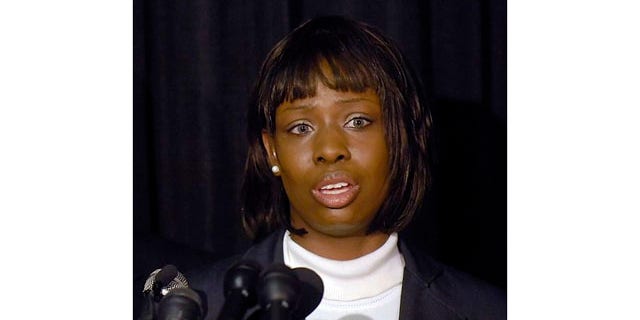 RALEIGH, N.C. -- The woman who falsely accused three Duke lacrosse players of raping her was charged Monday with murder in the death of her boyfriend.
Crystal Mangum was indicted on a charge of first-degree murder and two counts of larceny. She has been in jail since April 3, when police charged her with assault in the stabbing 46-year-old Reginald Daye. He died after nearly two weeks at a hospital.
An attorney for Mangum and officials in the district attorney's office did not immediately return calls seeking comment.
Mangum falsely accused the lacrosse players of raping her at a 2006 party at which she was hired to perform as a stripper. The case heightened long-standing tensions in Durham about race, class and the privileged status of college athletes.
Prosecutors declined to press charges for the false accusations, but Mangum's bizarre legal troubles have continued.
Last year, she was convicted on misdemeanor charges after setting a fire that nearly torched her home with her three children inside. In a videotaped police interrogation, she told officers she set got into a confrontation with her boyfriend at the time -- not Daye -- and burned his clothes, smashed his car windshield and threatened to stab him.
Friends said Mangum has never recovered from the stigma brought by the lacrosse case and has been involved in a string of questionable relationships in an attempt to provide stability for her children. Vincent Clark, a friend who co-authored Mangum's self-published memoir, said he hopes people don't rush to judgment -- echoing one of the oft-cited lessons of the lacrosse case itself.
Clark said Mangum realizes she has mental health problems.
"I'm sad for her. I hope people realize how difficult it is being her," Clark said.
When Daye's nephew talked to a 911 dispatcher after the stabbing, he referenced the notoriety Mangum still carries.
"It's Crystal Mangum. THE Crystal Mangum," said the nephew, whose name was removed from a publicly-released version of the emergency call. "I told him she was trouble from the damn beginning."