Driver who left teen in hot school bus was having sex with married co-worker, court docs say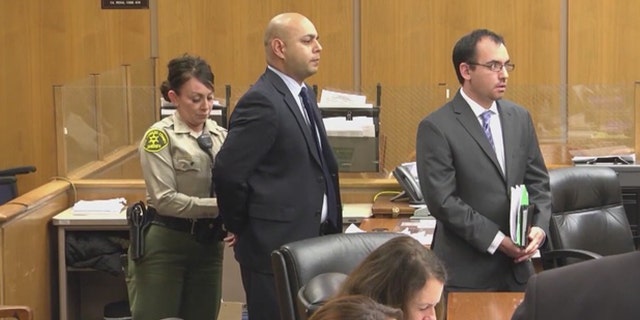 NEWYou can now listen to Fox News articles!
WHITTIER, Calif. – Shocking details emerge about the bus driver, convicted in the death of an autistic Whittier teen left inside a hot school bus.
A court filing says the driver, Armando Ramirez, was having sex with a married co-worker, as 19-year old Paul Lee was left unable to escape the sweltering heat in September 2015.
Lee was trapped on the bus for 7-hours. He was later found dead.
His family is suing the bus company, and the Whittier School District.
Attorneys for the family say Ramirez and his mistress sent a flurry of explicit text messages to each other.
The attorneys say Ramirez became so distracted setting-up his rendezvous, that he didn't notice the 300-pound non-verbal teen, just a few rows behind him.
Ramirez is serving a two-year prison sentence in Lee's death.
This story originally appeared on FOXLA.com.