Driver suspected of going 134 mph before deadly crash found naked in park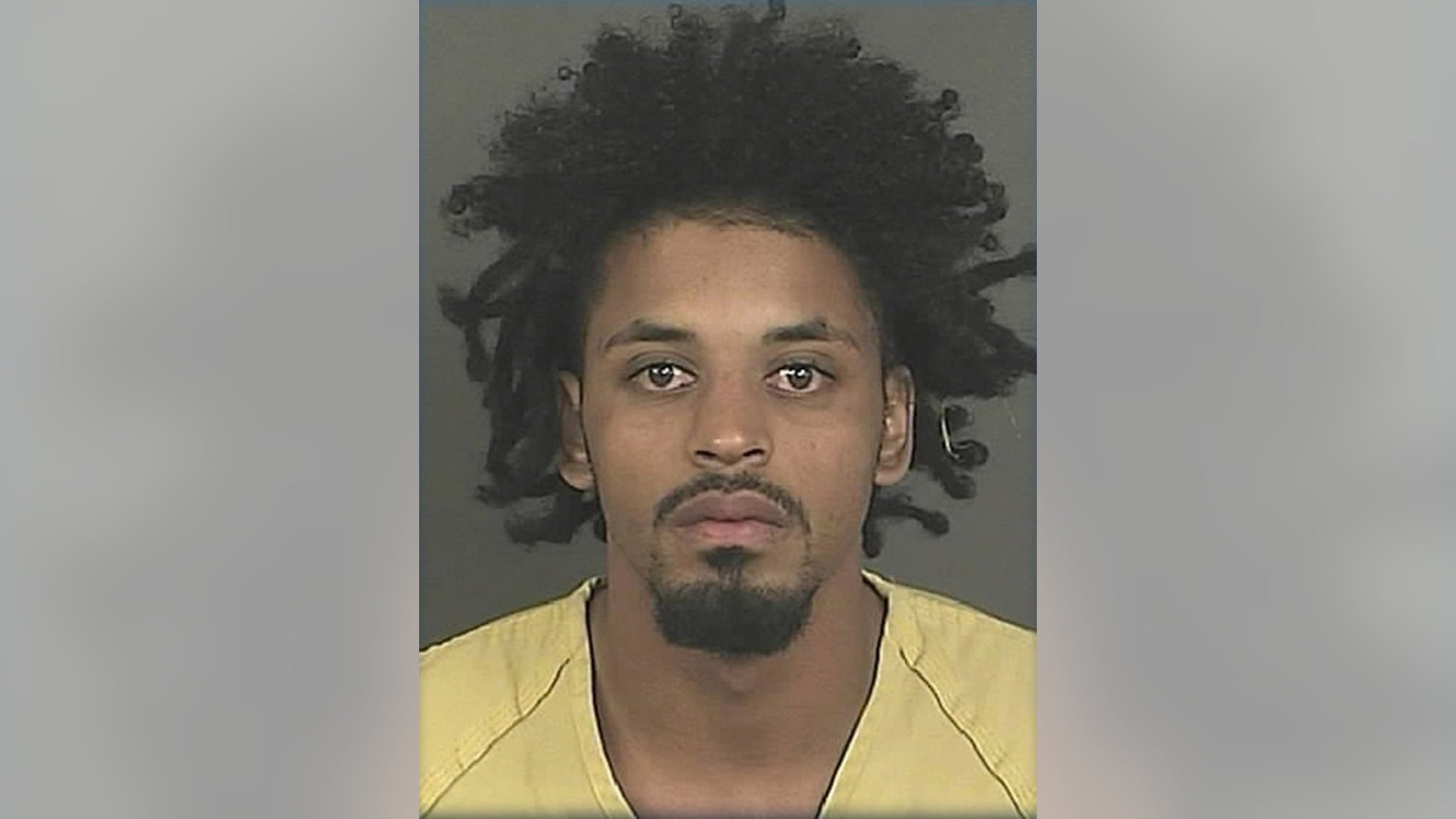 A man suspected in a deadly hit-and-run crash in Colorado last month may have been driving at speeds as high as 134 mph, according to police who said a couple of fishermen ultimately spotted him naked in a park.
Tyler White, 25, denied he was high at the time of the crash on Oct. 10, but admitted to smoking marijuana a few hours earlier, CBS4 reported.
LEGAL MARIJUANA CAUSES CONCERNS OVER STONED DRIVING
"I wasn't high at the time when I was driving," White said. "It was already out of my system; it wasn't like I was stoned driving."
White was driving down Colorado Boulevard, just outside of Denver, when his Dodge Challenger smashed into 28-year-old Ariel Berryman's Toyota Prius, causing her to ram into another vehicle and then a cement barrier, investigators said. Berryman died of blunt force injuries, the Denver Office of the Medical Examiner reported.
EAGLES PLAYER STOPPED WITH GUN, MARIJUANA
It's not clear how White managed to escape the scene, but he turned up later at the park.  White was spotted "in the center of the lake dancing on the statue/fountain," without any clothes on, Fox 31 reported.
He eventually swam back to land where he supposedly collapsed. The fishermen called 911. Police eventually arrested him.
"Tyler White demonstrated through his driving actions an attitude of universal malice manifesting extreme indifference to the value of human life and knowingly engaged in conduct which creates a grave risk of death to a person, or persons that caused death to Ms. Ariel Berryman," court records stated.
White told CBS4 he was driving at 90 miles per hour, nowhere near the speeds police claimed he hit.
White is scheduled to appear in court Tuesday. "I just hope that the family forgives me and I'm sorry about this," he responded.