Driver survives cliff crash, gets struck by bus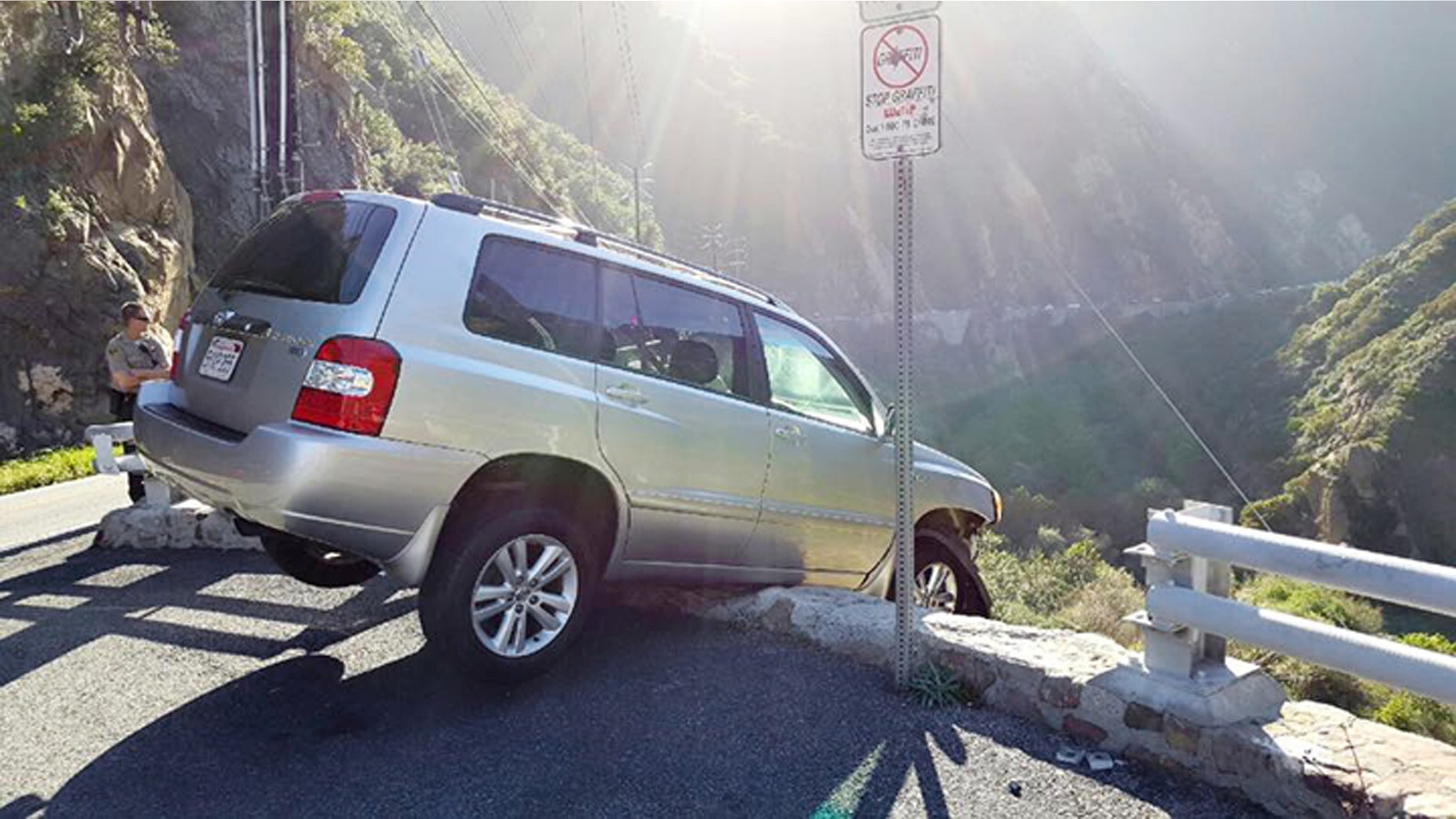 MALIBU – A driver who managed to get out of his SUV after it nearly went over a cliff on Saturday was then struck by a passing bus in Malibu, Los Angeles County authorities said.

Sheriff's officials said the man was conscious and breathing when he was rushed to a hospital following the two crashes.
Investigators said the man lost control of his SUV, which slammed into a guardrail and hung precariously over the side of the cliff. Officials said the man was disoriented and when he got out of the vehicle he stepped into lanes of traffic and was struck by a tour bus.
KABC-TV reported the crashes are being investigated by the California Highway Patrol.