Driver of USPS truck killed in California crash while delivering packages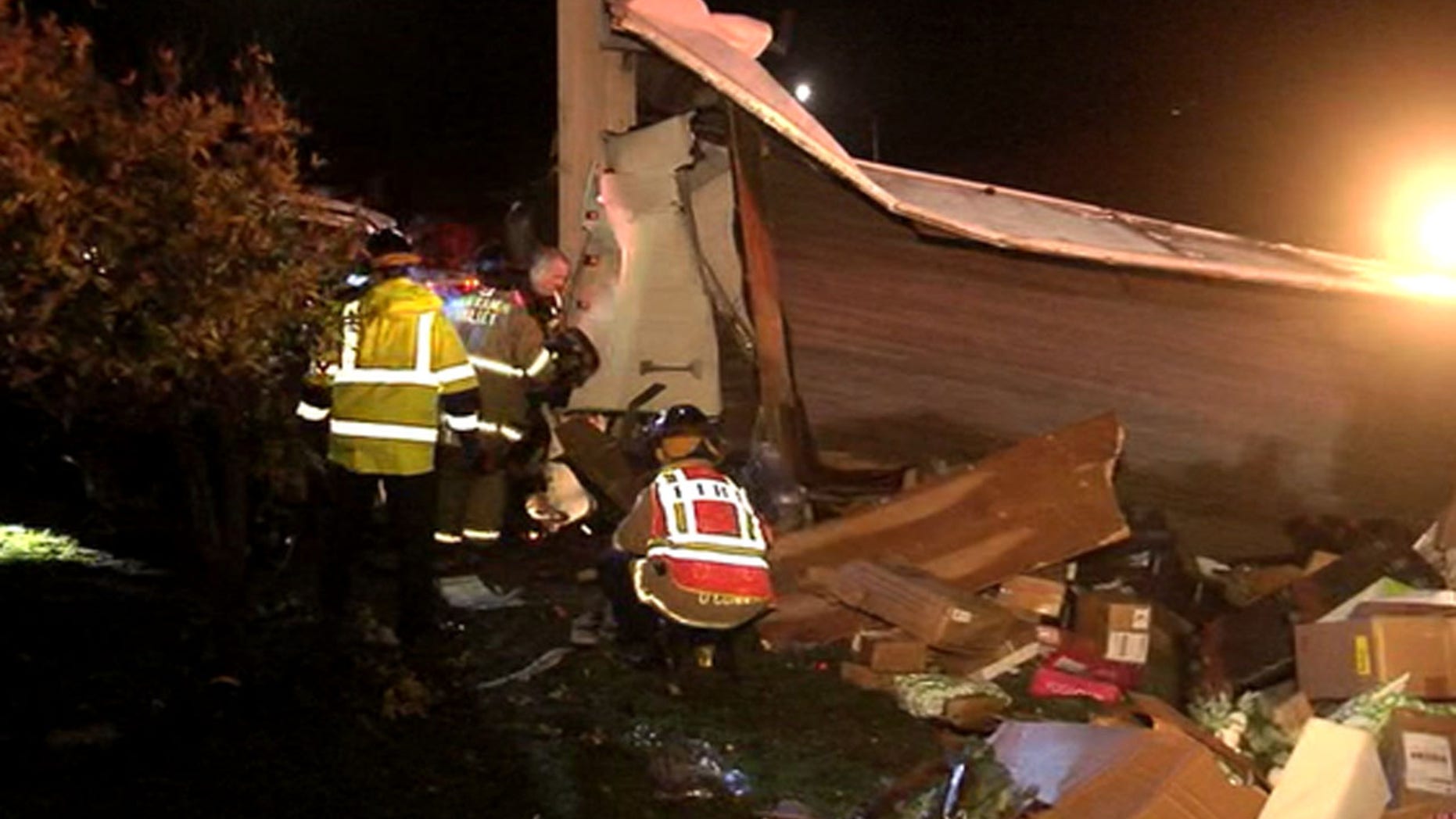 The driver of a U.S. Postal Service box truck was killed Monday after his vehicle overturned on a California highway, authorities said.
The crash occurred at around 3:30 a.m. on the southbound side of Interstate 680. The 26-year-old driver, a Sacramento native, struck abandoned minivan on the right side of the highway, the California Highway Patrol said.
Police were able to rescue the man trapped inside the two-axel box truck, according to KTVU-TV. The man was transferred to a local hospital where he later died. Authorities don't believe drugs or alcohol played a factor in the crash.
The vehicle was carrying hundreds of packages for the U.S. Postal Service, many of which spilled onto the highway and snarled commuters for hours. Lanes were able to reopen at around 9 a.m.