Driver facing attempted murder charges after alleged hit-and-run injures 3, police say
A male driver whose vehicle struck three women Friday morning on the campus of Portland State University in Oregon was arrested nearly three hours later in what authorities called a hit-and-run.
The suspect, identified as Greg Phillip Porter, 61, faces three counts each of attempted murder and assault, FOX12 Oregon reported. He was being held at the Multnomah County jail.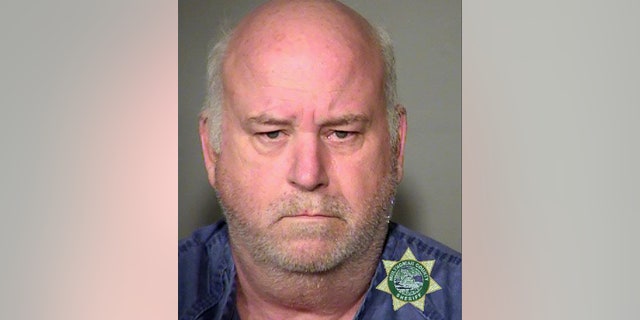 One victim was in critical condition at a hospital and another was in serious condition, police said. The family of the third woman asked that no updates be given about her health. The women haven't been identified.
Witnesses said they saw a blue 2005 Mazda Tribute jump a sidewalk near the university Friday morning and mow down three women near a light-rail station. They said the driver sped away from the scene, where abandoned sneakers, a glove and a green sweater lay strewn over a splash of blood.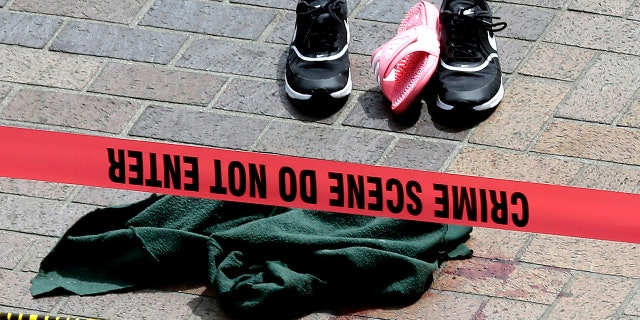 "He clearly was trying to stay on the sidewalk, accelerating, trying to get as many people as he could," witness John Strong told FOX12 Oregon. "The vehicle moved so fast, it's hard to tell you if it ran over the girls, or if they went up and hit the hood and they flew off."
Authorities have not said how fast the Mazda was going or how long it drove on the sidewalk, but a witness said he estimated it to be traveling at 45 mph.
The Oregonian reported Porter's last known address as Secora, a Southeast Portland rehabilitation facility. James Aldred, an administrator at the facility, told the paper Porter suffered from delusions.
Police haven't determined a motive and have yet to rule out intoxication, mental health problems or a medical incident as the reason for the crash.
Authorities were looking to obtain a search warrant to seize the car.
The Associated Press contributed to this report.