Driver accused of using her phone before deadly crash doesn't remember it, attorney says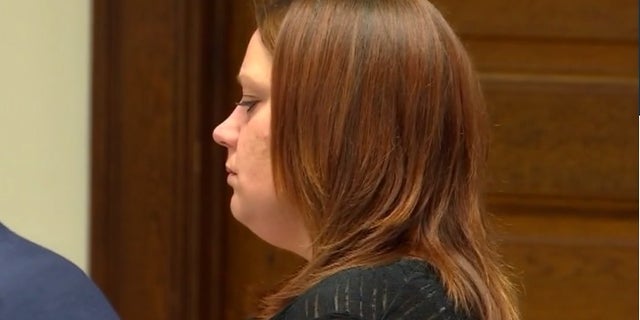 NEWYou can now listen to Fox News articles!
A mom who prosecutors said was distracted by her phone before getting into a car crash that killed three young cousins was unfit to stand trial because she could not remember the incident in 2013, her lawyer argued in court Wednesday.
Kari Jo Milberg suffered brain damage, barely surviving the crash, investigators said. Her attorney, Aaron Nelson, said in Wednesday's hearing that Milberg, 35, had amnesia.
Nelson also claimed prosecutors could not prove the mom was browsing her phone's Facebook app just before the crash, suggesting that it could have been her 11-year-old daughter Lydia instead. "Who was using the phone? No one in the car can testify as to who was using the phone."
Lydia Milberg's cousins Laynie Jo Amos and Clara Pavek, both 5, also died in the December 2013 crash. The family's SUV had swung into the path of a truck near Prescott, according to investigators. Kari Jo Milberg's 3-year-old son was also hurt.
The crash triggered a rift in the family. Pavek's father, Mike, brought a large framed photo of his daughter into the courtroom within the judge's line of sight, Fox 9 reported. He reportedly stormed out after the judge ordered him to move the photo.
The judge was set to rule on Milberg's competency within days. Officials had scheduled her trial to start on June 24.
The Associated Press contributed to this report.