'Dreamer' Daniela Vargas released from detention center, lawyers say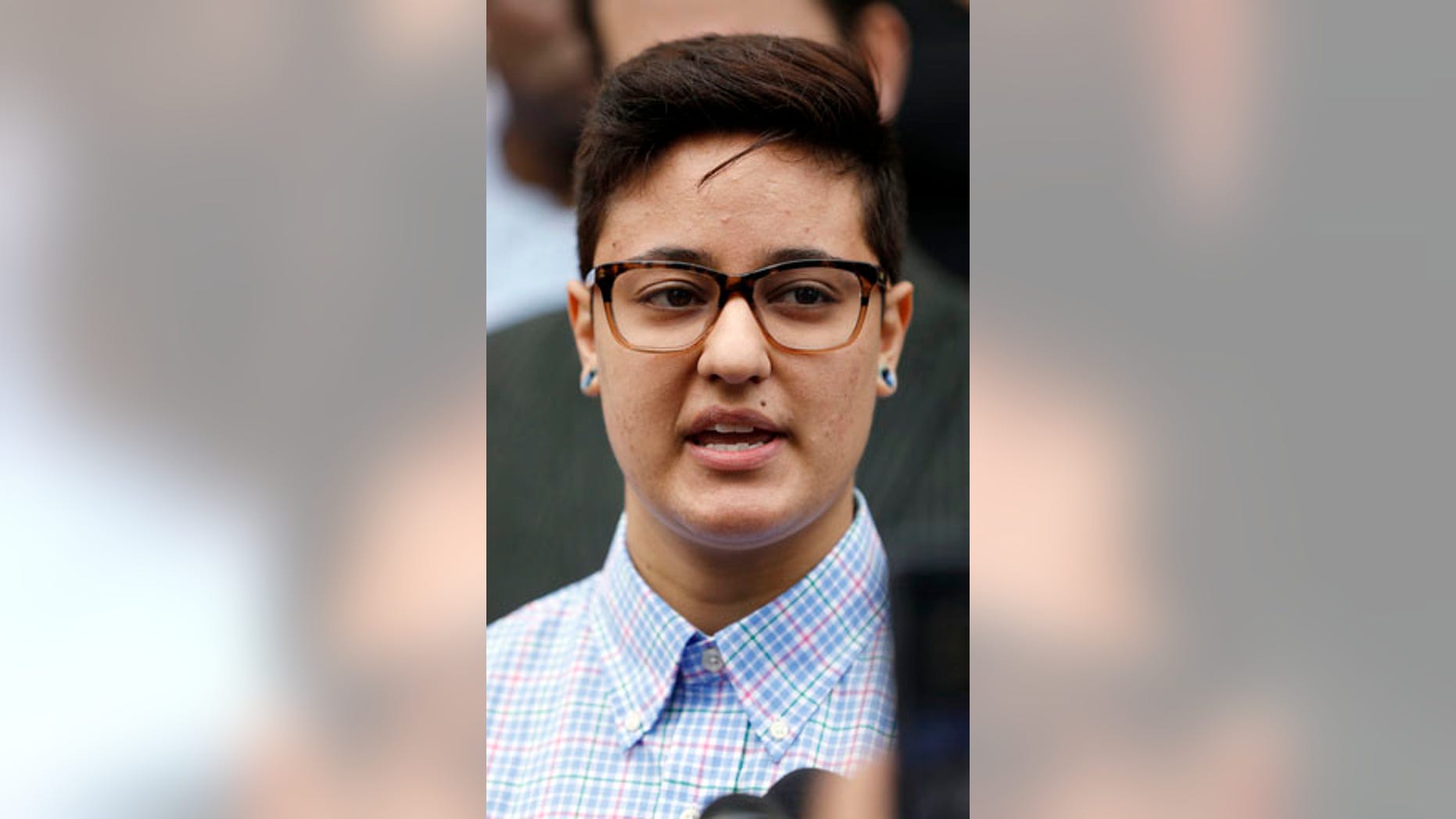 Daniela Vargas, the woman from Mississippi who was in the U.S. illegally and was arrested after giving a press conference on her case, will not be deported anytime soon.
ILLEGAL IMMIGRANT DEFENDED IN PHOENIX PROTESTS IS DEPORTED TO MEXICO
After days of speculation, the 22-year-old Argentinian was released Friday with an order of supervision.
"We can confirm that Daniela Vargas has been released from the LaSalle Detention Facility in Louisiana," the Elmore & Peterson Law Firm said in a statement Friday.
Head lawyer Nathan Elmore said the release came as a surprise.
"We have not received an explanation to why Department of Homeland Security released her today and I don't know that we will get one," he said in a conference call.
The terms of the release include that Vargas checks in periodically with the local ICE office in Jackson. The lawyers said they didn't have yet details on the order of supervision.
They said they are concerned the case got this far since Vargas is the "the ideal" DACA recipient.
The 2012 Deferred Action for Childhood Arrivals (DACA) policy allows certain undocumented immigrants who entered the country as minors to receive a renewable two-year period of deferred action from deportation.
Vargas has been in the U.S. since her parents brought her here from Argentina at the age of 7.
"We cannot assume that she is safe," Elmore said. "We believe this was a prosecutorial disgression," he added, also noting that his client has never been in front of an immigration judge.
Federal agents detained Vargas on March 1 just minutes after she criticized U.S. deportation policies at a news conference in Jackson. She was arrested as a friend was driving her home from the event, which was hosted by local immigration lawyers, churches, and advocacy groups.
Vargas' father and brother were detained in their home on February 15 as she hid in the closet. The two men were deported shortly after.
SEATTLE 'DREAMER' CASE TO BE DECIDED NEXT WEEK, JUDGE SAYS
Vargas was covered by DACA but that protection expired in November. According to her lawyers, she could not renew it on time due to financial constraints.
Fox News' Maria Karlsson and Willie James Inman contributed to this report.