Drawing of cartoon bomb gets special-needs student suspended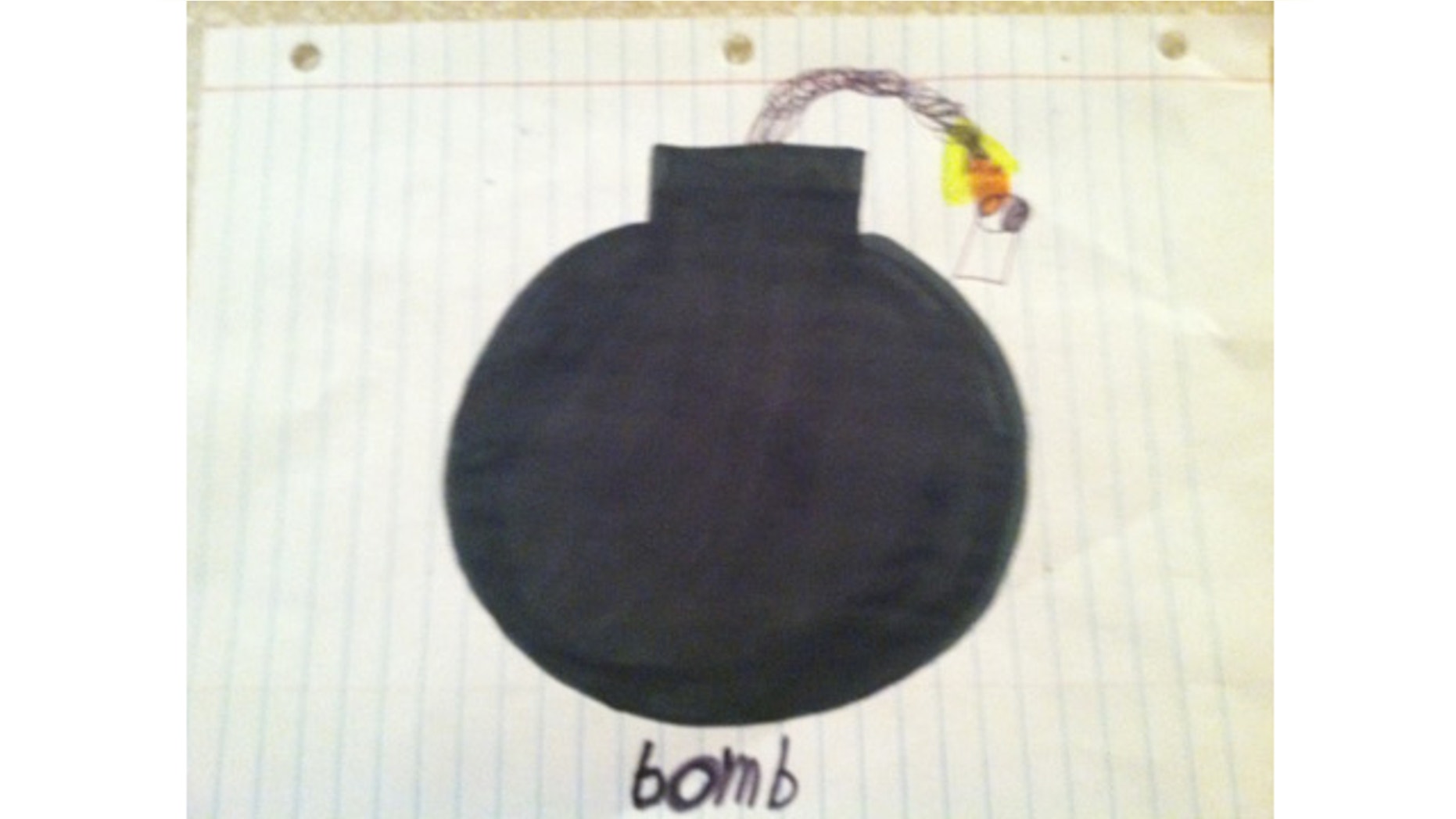 A South Carolina mother says her son was suspended for drawing a picture of a cartoon bomb at home and bringing it to school.
Amy Parham told FoxCarolina.com her 13-year-old son, Rhett, was suspended from Hillcrest Middle School after showing the drawing to classmates, who reported him to administrators.
"They actually reiterated to me they knew he was non-violent," Parham told the station. "They knew he was not actually having a bomb, creating or making a bomb. But that they could not go with out making an example of him and take some type of action because they were worried about their perception."
Rhett, who has autism, was suspended indefinitely by school administrators. Greenville County Schools spokesman Oby Lyles declined to comment on the specific case, but said a hearing would be held to determine "if the behavior is due to the student's disability."
Amy Parham told FoxCarolina.com she hopes to clear up the situation with school administrators so her son can return to school.