Dramatic dash cam video captures deadly officer-involved shooting
A dramatic dash cam video shows a Georgia police officer shooting and killing a man who came towards him with a knife following a high-speed chase that ended in a crash.
The shooting occurred overnight Thursday when the officer, a member of the Clayton Police Department, tried to stop a Honda Accord for speeding. The Honda took off and then crashed.
Clayton police released the video Friday.
In it the officer is seen approaching the Honda after the crash with his gun drawn.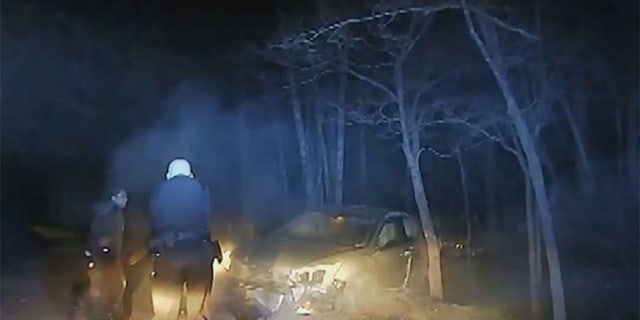 "He's trying to break the glass and get out," the officer says into his radio. "I don't know if he has anything I can't see him."
Clayton Police Chief Andy Strait told Fox 5 Atlanta that after kicking out the back window, the man climbed on top of the Honda with a knife and then lunged at the officer.
The video shows the man falling on his face.
"Officer is continually giving him verbal commands, 'Stop or I'll shoot,' and the suspect says 'I don't care,' at one point continues at the officer in a slashing motion, stabbing motion, within less than a foot and the officer was forced to shoot," Strait told the station.
"Unfortunately, the suspect was deceased at the scene," he said.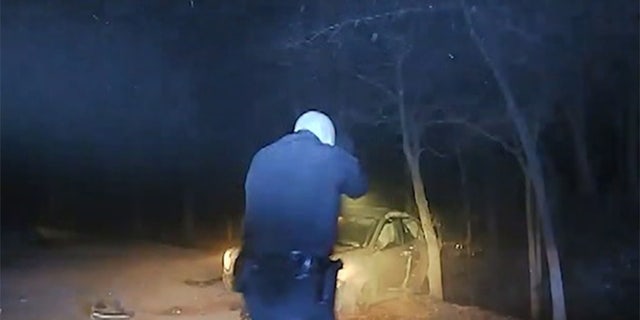 The Macon Telegraph identified the dead man as 28-year-old Brett Dontae Bush, of Lithonia, Georgia.
Fox 5 reported that the officer, a Marine vet, relayed information about the suspect's wounds on the police radio to assist medics when they arrived at the scene.
He was not identified.
Strait said the shooting was being reviewed by the Georgia Bureau of Investigation.