Dozens of students injured in school bus accident on New York parkway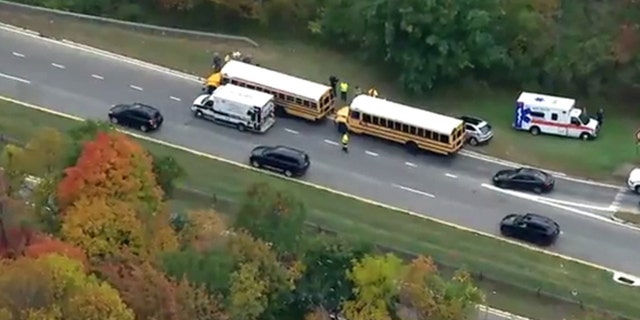 Dozens of students were sent to local hospitals after two school buses crashed Monday afternoon on a parkway north of New York City, officials said.
New York State Police told Fox 5 that one bus rear-ended the other on an exit ramp on the Palisades Interstate Parkway near New City, NY.
Police said that "40 to 60 students" were transported to two nearby hospitals, but that "injuries are minor."
The buses were from the Northern Valley Regional High School in New Jersey.
Click for more from Fox5NY.com.