Dozens in Georgia forced to evacuate as wildfire spreads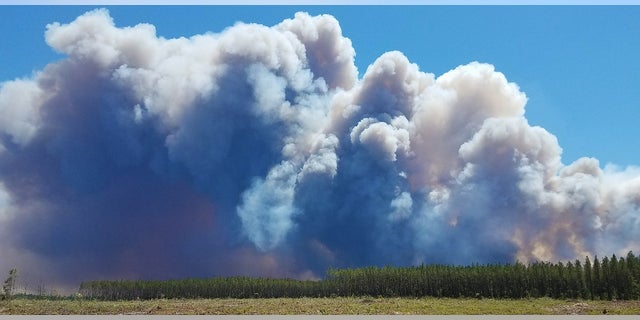 Residents in Georgia have been ordered to evacuate their homes as firefighters work to contain a massive blaze they may not be able to control for months.
A mandatory evacuation is in place for St. George residents, the Okefenokee National Wildlife Refuge said in an early Monday morning Facebook post.
The unincorporated community of St. George has approximately 2,000 people. The blaze may not be fully contained until November, according to Reuters.
"1st Responders are NOT coming door to door because they are fighting this approaching fire to try to save your homes," the post said, which indicated the blaze has crossed Highway 94 and is approaching Canaday Loop and Moniac. Residents in those areas were also ordered to evacuate.
FAMILY DOG WAKES UP OWNERS DURING HOUSE FIRE
A shelter for evacuees has been moved to the Camden County Recreation Center in Kingsland, the post said.
Schools in Charlton County are closed for Monday, with Highway 121 and Highway 94 also closed.
The blaze is known as the West Mims fire and has burned about 130,942 acres, the refuge said in a Sunday evening summary. The fire, sparked by lightning April 6, has mainly burned within the Okefenokee refuge boundaries and some public forest land in north Florida for the past month.
The Associated Press contributed to this report.