Dognapped: Iraq War vet's service dog is stolen in New Hampshire, report says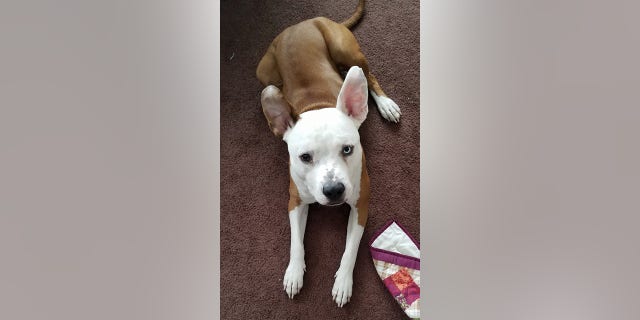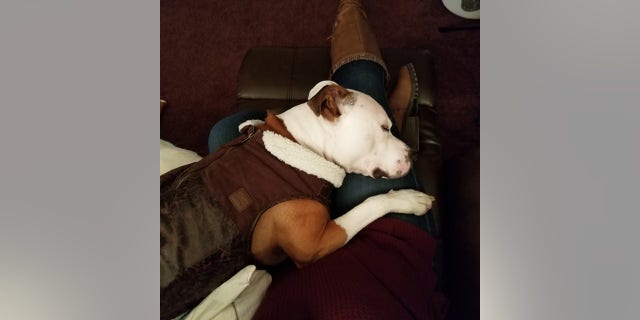 "He's not a pet. He's a family member."
Police in New Hampshire are searching for the person who allegedly assaulted an Iraq War veteran and stole her service dog on Thursday, Fox 25 Boston reported.
Ashley McCall told the outlet that a stranger took her dog, Jax, as the pair were getting into her car near her apartment in Concord. The man reportedly approached her and asked about the dog allegedly pushing her to the ground and making off with Jax, abandoning his leash and service vest.
"And he reaches for my door and he pulls it open so I shut it back and as I do that he takes me and slams me to the ground and then takes Jax and gets into this silver Ford Focus and leaves and starts speeding off," McCall told Fox 25 Boston.
The loss left McCall both "extremely sad" and "amazed at the lengths people will go to," she told Fox News in a text on Saturday night.
"He is a provider of unconditional love," she said in another text. "Jax helps calm me when anxious. Could really use him now."
WWII VET DANCES TO CELEBRATE CHRISTMAS AND HIS 95TH BIRTHDAY
The owner of a neighboring florist shop, who was nearby at the time, told the outlet that he'd noticed the same car in the lot all day. But when he asked for an explanation, the answer he got "didn't make sense."
The owner, Fred Keach, said the explanation, about waiting for someone, didn't add up at a time when cellphone access makes checking on a person's whereabouts so simple, and so "from the beginning it looked like there was some ambush that was about to happen at some point."
WORLD WAR II VETERAN GIVEN 'BEST CHRISTMAS PRESENT' BY STRANGER AT GROCERY STORE
After the dog was stolen, Keach reportedly called the police.
McCaul told Fox 25 Boston that Jax, who helps her with anxiety and depression, is "a family member," and she wants him back home where he belongs.
"Ultimately, we just want the dog back," McCall said. "He's a family member. He's not a pet. He's a family member."