DNA match leads to arrest in 1982 cold case homicide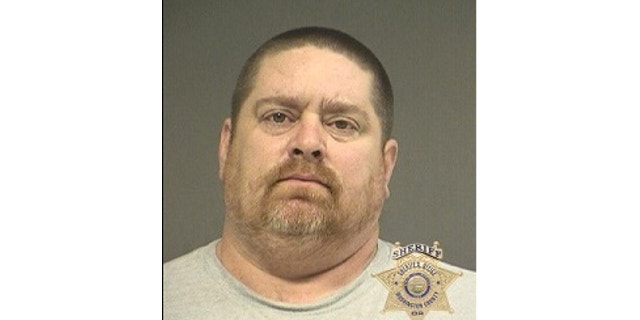 PORTLAND, Ore. – More than 30 years after an Oregon high school student was found dead in a drainage ditch, authorities this week charged her former neighbor with aggravated murder thanks to advances in DNA technology, according to the Washington County Sheriff's Office.
Kenneth Lee Hicks, 49, of St. Helens, was arrested Wednesday and booked into the county jail without bail, according to a KOIN.com report.
Hicks was 19 when Lori Billingsley's body was found Oct. 10, 1982, in a drainage ditch in the community of Aloha. The 17-year-old had been beaten, stabbed, strangled and sexually assaulted.
The evening before, Billingsley was last seen leaving her home with a group of friends, KOIN.com reported. She was reportedly found beaten to death just 12 hours later.
Hicks was Billingsley's neighbor and the last person to see her alive, the Sheriff's Office said. Sgt. Bob Ray said Hicks was a prime suspect at the time, and detectives believed he knew more than he was telling during interviews. After more than a year of pursuing the case, detectives decided there was insufficient evidence to arrest him.
In 1991, when DNA evidence was gaining recognition as an investigative tool, the Sheriff's Office submitted evidence from the Billingsley homicide to the Oregon State Police crime lab. No profile was identified and the case grew colder.
In December 2010, Mike O'Connell, a retired sheriff's office detective, returned part-time to help solve cold cases and started working on the Billingsley homicide. DNA technology had advanced a great deal in two decades and, last April, O'Connell served a search warrant to obtain Hicks' DNA.
Hicks' DNA profile matched the DNA evidence from the homicide, Ray said.
Ray credited Detective Jim Welch, now deceased, for conducting a thorough investigation back in 1982, saying his work was invaluable to the detectives who re-examined the case.
"The DNA was just the last piece of the puzzle," Ray said.
The case was presented to a grand jury, and Hicks was indicted Tuesday. He pleaded not guilty at his arraignment Thursday, The Oregonian reported.
The Associated Press contributed to this report.
Click here for more from KOIN.com.