Divers recover part of Civil War shipwreck in Georgia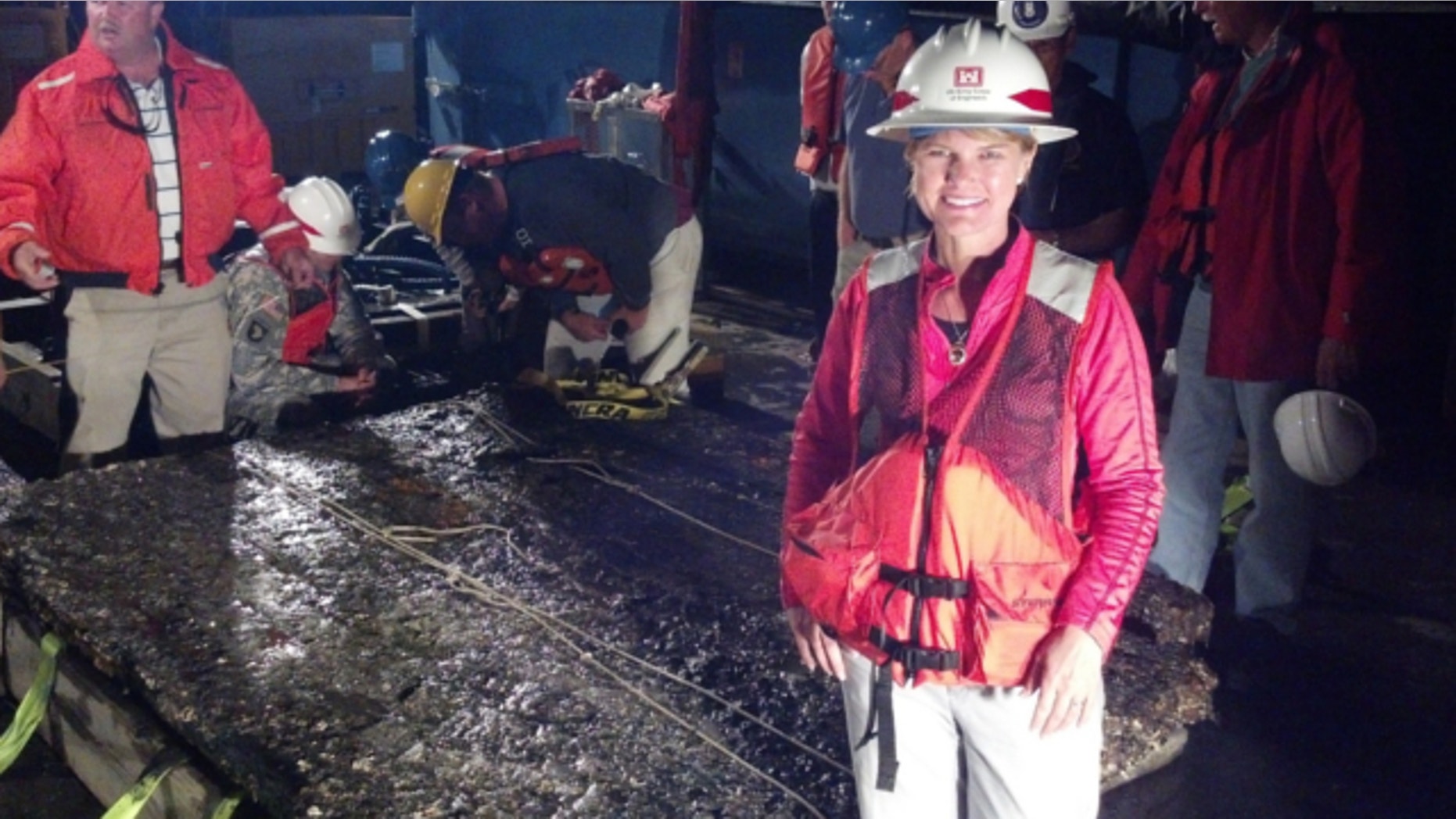 Navy divers, working with salvage operations teams for the Army Corps of Engineers, have recovered 64-square-foot section of a Civil War ironclad warship from the bottom of the Savannah River in Georgia.
The Savannah Morning News reports that divers lifted the 5,000-pound section of the CSS Georgia during a test operation Tuesday. The removal of the shipwreck is part of a multi-million dollar plan to to deepen the Savannah River channel.
The 120-foot-long CSS Georgia was built in 1862 to protect Savannah during the Civil War. The ship had armor forged from railroad iron, but its engines proved too weak to propel the ship's 1,200-ton frame against river currents.
The Georgia was anchored on the riverside at Fort Jackson as a floating gun battery. The ship was eventually scuttled by its own crew without having ever fired a shot to prevent its capture by Gen. William T. Sherman when his Union troops took Savannah in December 1864.
In 1987, the shipwreck won a place on the National Register of Historic Places, the official listing of treasured sites and buildings from America's past. A smaller-scale recovery effort in the 1980s removed two cannon, a few cannon balls and other artifacts, the Savannah Morning News reported.
The harbor must be deepened to accommodate supersize cargo ships coming through an expanded Panama Canal in 2014 -- ships that will bring valuable revenue to the state and would otherwise go to other ports, officials told The Associated Press.
Julie Morgan, a government archaeologist with the Army Corps, told the AP last year that ultimately the plan is to put the warship's artifacts on public display. But which museum or agency will get custody of them has yet to be determined.
"Tuesday's retrieval will play a major role in creating a research design to effectively remove the CSS Georgia before expanding the shipping channel along this stretch of the Savannah River," Morgan told the Savannah Morning News.
"It took a dedicated team working in some very tough conditions to bring this piece to the surface."
Right now the Confederate shipwreck legally belongs to the U.S. Navy. More than 150 years after the Civil War began, the CSS Georgia is still officially classified as a captured enemy vessel.
The Associated Press contributed to this report.