Disney cast member killed in 'industrial accident,' reports say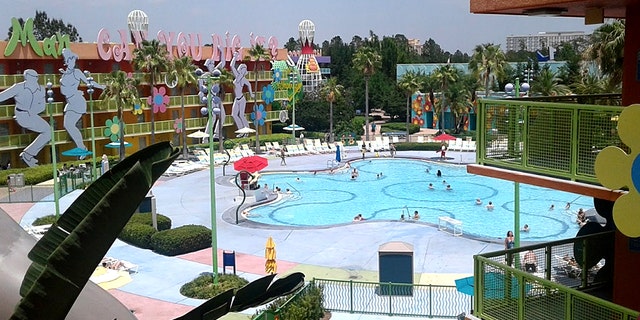 A cast member at Walt Disney World was killed in an industrial accident near the resort's Pop Century hotel on Monday, according to local reports.
The Orange County Sheriff's Office told WFTV-TV it received a 911 call around 9:18 a.m. near the resort property, where first responders "found a male in his late 30's unconscious. The victim was pronounced deceased on scene by Reedy Creek FD."
Authorities did not release further details about the incident, but the president of Walt Disney World Resort called it a "tragic accident" in a statement to Fox News.
"All of us at Walt Disney World Resort are deeply saddened today by the loss of one of our Cast Members," George A. Kalogridis, president of Walt Disney World Resort, said in a statement. "This is a tragic accident, and we are providing resources and care for those impacted and are working closely with the proper authorities to understand how this happened."
Emergency vehicles could be seen responding to the area, and an investigation is ongoing, local officials told news outlets.
The incident took place near the Pop Century Resort and a nearby golf course, according to WESH-TV.
Fox News' Shira Bush contributed to this report.