Disabled man assaulted in viral video, 4 teens arrested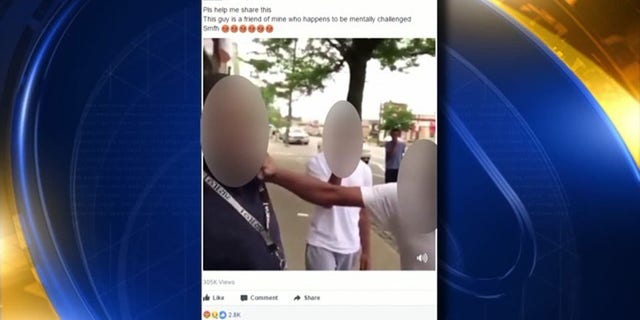 NEWYou can now listen to Fox News articles!
Four teens are in custody in connection to this disturbing viral video depicting some youngsters punching a man with intellectual disabilities. The person who shot the video remains at large.
Police tell FOX 29 they still want to find more teens involved.
The incident unfolded in Philadelphia's Germantown neighborhood back on Memorial Day, and went viral on social media with people sharing the video in hopes of finding the attackers.
Investigators say dozens of tips poured in after the video was posted, and caught up with three of the suspects at a nearby school.
PENNSYLVANIA SCHOOL DISTRICT HIT WITH 'GHOST TEACHER' LAWSUIT
The video shows two young boys striking a 38-year-old disabled man as he walked down the street. First, one boy strikes the man directly in the face, before the second attacker chases the man, punching him in the side of the head.
According to police, one of the attackers was taken into custody at school, and the second was arrested Tuesday night. The ages of those involved range from 12 to 15-years-old.
Detectives tell FOX 29's Joyce Evans that they have no doubt the man was targeted because of his disability.