Disabled Army veteran fights off intruder at Georgia home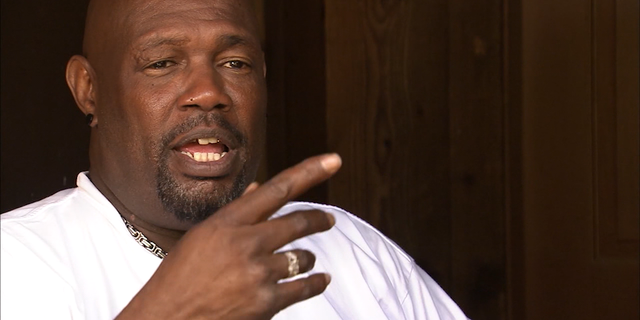 NEWYou can now listen to Fox News articles!
RIVERDALE, Ga. – A Clayton County family is counting their blessings on this Easter Sunday after police said a man kicked in their door and tried to break in, but the homeowner, also a disabled Army veteran fought the intruder off in his birthday suit.
"My naked behind is coming and then my youngest son has a big cook knife behind me," said Army veteran, Greg Silvery. "We are looking at the guy, first he was trying to punch to get in, now he is trying to push to get away."
Greg Silvery said he rushed out of his bedroom after hearing his son scream for help. When he came out he saw one of his sons trying to push the front door closed as a man was trying to get in. The 6'3, 340 pound disabled Army veteran said he gave it all he had and punched the intruder in the face.
"I saw his eyes roll back and he hit that and he fell back," said Greg.
Greg said he shut the door, laid across the floor and told his family to get back, concerned the intruder may have had a gun. His wife called 911.
"I am sorry he got hurt, but he came in to do dirt so dirt was done to him," said Greg's wife Rhonda Silvery.
The Silvery family said Riverdale Police quickly responded, but the attempted burglar got away. Greg said all he could think of in that moment was protecting his family.
"You have something in there that I want and I am willing to take it and I am telling him I got something here that I love, I love that woman more than I love myself," said Greg.