Detroit EMTs save 9 people from firebombed house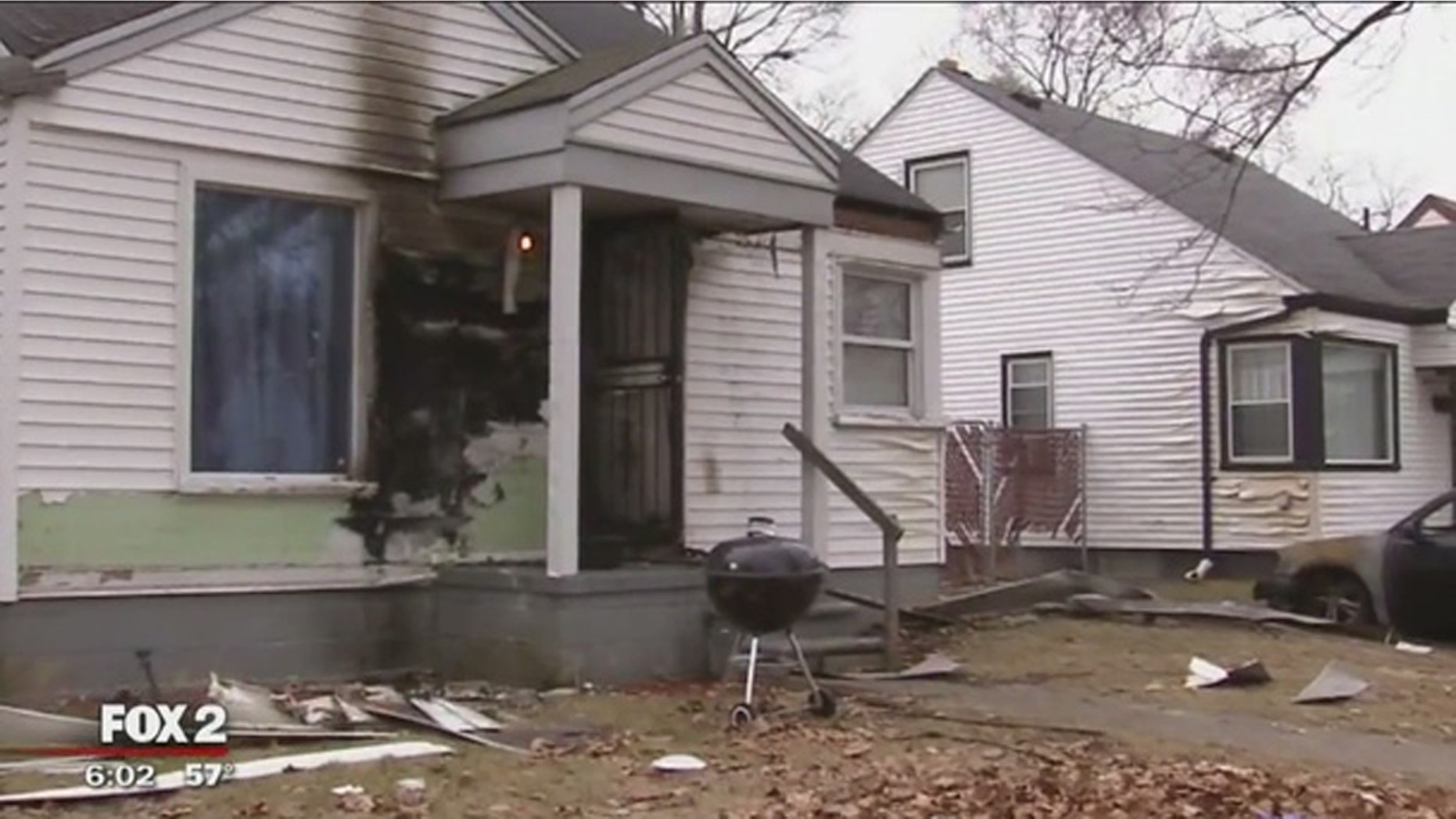 DETROIT – Two Detroit EMTs are being called heroes after saving nine people from a house that had just been firebombed.
A charred car and melted house siding is what remains after an early-morning fire on Avon Street on Detroit's west side Tuesday. Those who were inside are thanking the two Detroit workers for saving their lives.
"They're here to keep the citizens safe, and they're doing a heck of a job," said Deputy Fire Commissioner David Fornell.
Just after 3 a.m. Tuesday, a call to 911 came in, but fire crews were busy battling another fire and could not immediately respond. So, first on scene was Detroit Emergency Medical Techs from Medic 22.
"The car was fully involved in the driveway and it was lapping up against the house," said Fornell. "So they took the fire extinguisher off the ambulance and started banging on the door."
That was when a little girl answered the door. The EMTs quickly pulled her to safety and ran into the house, noticing the smoke detectors were not working.
"The house was full of smoke," Fornell said. "And they went ahead and banged on all of the doors and got nine people out of that house."