Detectives fear accused murderer who escaped Florida prison is armed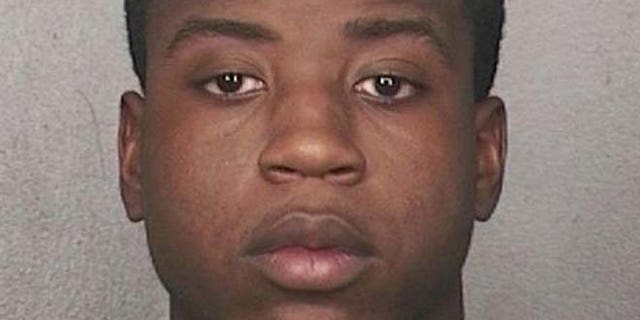 A Florida prison detainee who escaped from a courtroom remained on the lam Saturday amid fears he was armed.
Broward County sheriff's investigators said they have received information that accused murderer Dayonte Resiles, 21, may have obtained a weapon. They declined to give further details, saying it could harm their search.
Resiles burst out of the Broward County Courthouse Friday morning in a daring escape. He was sitting in a fourth-floor courtroom crowded with defendants and lawyers when he somehow escaped his shackles, jumped over a courtroom barrier and ran past bailiffs. He shed his jail jumpsuit and ran out of the courthouse.
The Broward County Sheriff's Office said Resiles is the subject of an intense manhunt.
At 3 p.m. deputies searched a Fort Lauderdale apartment complex after getting a tip that he had been spotted there, Fox affiliate WSVN-TV in Miami reported Saturday.
After more than two hours, deputies called off the search. Residents were allowed to return to their apartments.
Resiles faces murder and other charges in the Sept. 8, 2014, killing of Jill Halliburton Su, grand-niece of Halliburton Co. founder Erie P. Halliburton. Her body was found, bound at the hands and feet and stabbed multiple times, in the bathtub of her home in Davie, Fla. Prosecutors are seeking the death penalty in the case.
The Associated Press contributed to thise report.