Details emerge about gunman suspected of killing California sheriff's deputy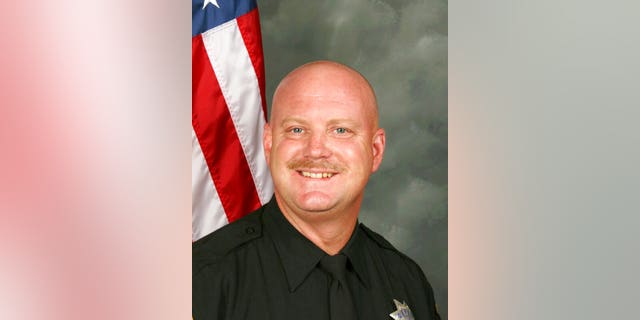 NEWYou can now listen to Fox News articles!
The suspect accused of killing a California sheriff's deputy Wednesday has a criminal history, court documents show.
Thomas Daniel Littlecloud, 32, was in critical condition Thursday with life-threatening injuries after a brief shootout with police. Littlecloud is suspected of fatally shooting 52-year-old Sacramento County Sheriff's Deputy Robert French at a hotel, according to the county sheriff's Sgt. Tony Turnbull.
Littlecloud is also suspected of wounding two California Highway Patrol (CHP) officers who are expected to survive.
Turnbull said Littlecloud used a high-powered rifle Wednesday to shoot through a closed door and wall and injure the two CHP officers who were demanding to enter his hotel room.
CALIFORNIA DEPUTY KILLED AT SACRAMENTO HOTEL, TWO STATE TROOPERS WOUNDED
The sergeant said Littlecloud then went to the room's balcony, and fatally shot French before jumping down to the parking lot and speeding away in a stolen car.
Police caught Littlecloud and arrested him after a brief shootout.
Since 2004, Littlecloud had been sentenced four separate times to California prison for a variety of offenses: assault with a semi-automatic weapon, grand theft and evading a police officer.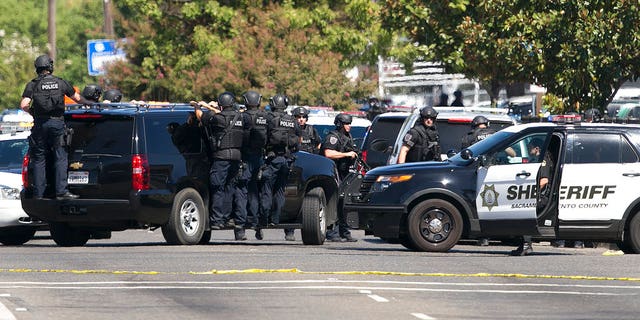 Court records also show that a judge ordered Littlecloud's arrest after he didn't show up for court twice in July, after he agreed to a plea deal to resolve a drug, gun and identity theft case.
Littlecloud served six years in prison for assault with a semi-automatic weapon, a jail term for possession of an illegal sawed-off shotgun, and served three years in 2013 for evading a police officer and possession of a gun.
He was indicted by a federal grand jury on four felony charges in San Francisco federal court in June 2016. He was released from jail two months later pending trial after his stepmother used a home to secure his $100,000 bail.
The U.S. Marshals' Service was looking to arrest Littlecloud.
In Sacramento on Wednesday, the two CHP officers were on an undercover assignment to investigate a car theft ring when they saw two women driving away in a stolen vehicle, which led to a high-speed pursuit.
THREE CALIFORNIA OFFICERS SHOT AT SACRAMENTO HOTEL, SUSPECTS ARRESTED
The officers went back to one of the women's hotel rooms, where they encountered Littlecloud.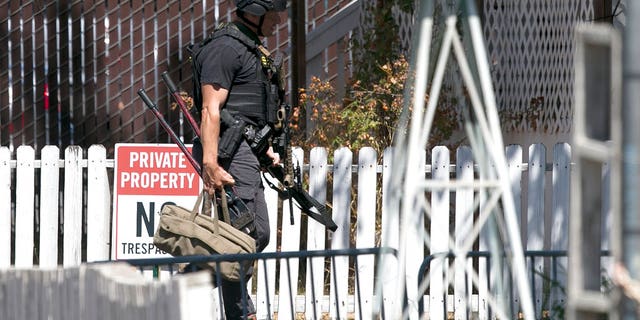 Littlecloud was found with a rifle and a high-capacity magazine, which are illegal to buy in California, Turnbull said.
Six other sheriff's deputies involved in the shooting will be placed on paid administrative leave while an investigation is conducted, and the Sacramento County District Attorney's office will conduct an independent review.
It's unclear how the woman whose hotel room police searched, Priscilla Prendez, 23, is connected to Littlecloud.
The Associated Press contributed to this report.