Despite Rouhani's outreach, Iranians still chant 'Death to America' after weekly prayers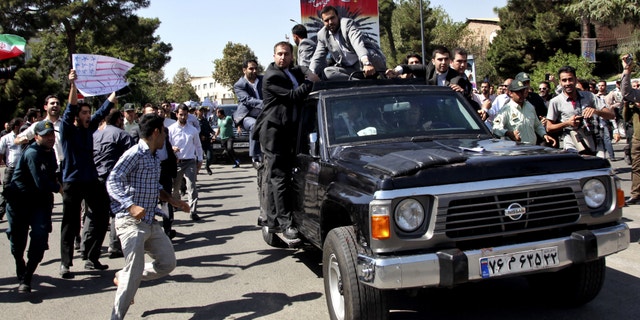 TEHRAN, Iran – Iranians are still chanting "Death to America" and burning the U.S. flag after weekly prayers in Tehran, despite their new president's outreach to the West.
The customary chants after Friday prayers in Tehran reflect the challenges facing President Hassan Rouhani as he tries to build on the groundbreaking exchanges with Washington that included a telephone chat last week with President Barack Obama.
However, Ayatollah Kazem Sedighi, a cleric who led the prayers in the Iranian capital, tried to strike middle ground, saying America and Iran should "join hands" in a struggle to overcome sanctions that have crippled Iran's economy.
Sedighi also says Iran will not pull back from its "peaceful nuclear rights."
The West suspects Iran's nuclear program is geared toward making an atomic bomb. Iran denies the charge.