Deputy sheriff's 2 young sons die in Pennsylvania house fire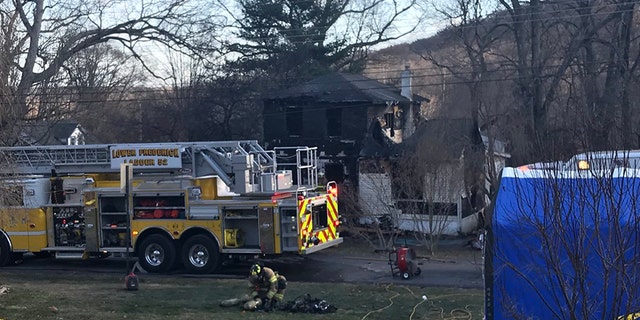 Two young sons of a deputy sheriff for Montgomery County, Pa., were killed by a house fire Wednesday morning, according to authorities.
The victims have been identified as Deputy Bryan Lukens' son 11-year-old Bryan, Jr., and 6-year-old son Parker.
"Our office is devastated to learn about this tragedy," Montgomery County Sheriff Sean P. Kilkenny said in a statement. "Our thoughts and prayers are with the Lukens family as they grieve their losses."
Officials say the bodies of the boys were found on the second floor of their house in Schwenksville.
OFFICER SHOT IN INDIANAPOLIS IN GOOD CONDITION, POLICE SAY
"Lukens remains hospitalized with injuries in the burn unit at Lehigh Valley Hospital but is expected to be released later today," the Montgomery County Sheriff's Office said in a Facebook post, adding that the deputy's wife Tracy and daughter Soffia, 9, were released from another hospital.
The blaze killed the family pets, Fox 29 reports.
The station also said a friend of the family's set up a GoFundMe. More than $100,000 has been raised.
"Please pray, pray for this family, especially now around the holidays. ... This is a horrible tragedy," neighbor Kim Munsell told NBC Philadelphia.
The Associated Press contributed to this report.