Denver security officer's accused killer is charged with first-degree murder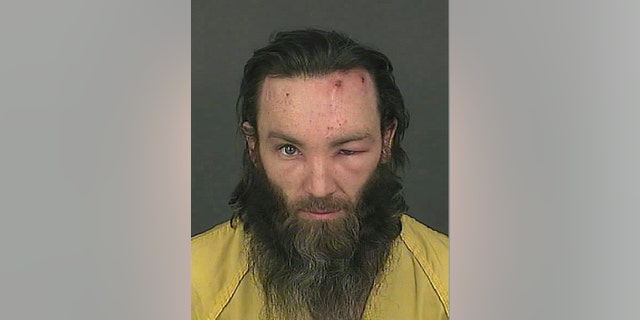 The man accused of gunning down a security officer in downtown Denver was charged with first-degree murder while making his first court appearance on Friday morning, the Denver District Attorney's Office said.
'TERROR' ATTACK HALTED: MACHETE-WIELDING SUSPECT STOPPED AT LOUVRE IN PARIS
Joshua Cummings is accused of shooting Scott Von Lanken on Tuesday night near Union Station. The Denver Police Department said the Regional Transportation District guard might have been killed because of his uniform.
Cummings, whose hands and feet were shackled, was advised he was being charged with first-degree murder in Von Lanken's death.
Cummings had a scraggly beard, a knot on his forehead and a swollen eye. Denver District Attorney Beth McCann said the swollen eye was from an infection and not related to his arrest.
Cummings asked for a Quran as he was escorted from the courtroom. No bond was set and his next court appearance is March 3.
The Denver Muslim community said Thursday it warned federal agents about Cummings last year.