Defense expected to rest in Freddie Gray police trial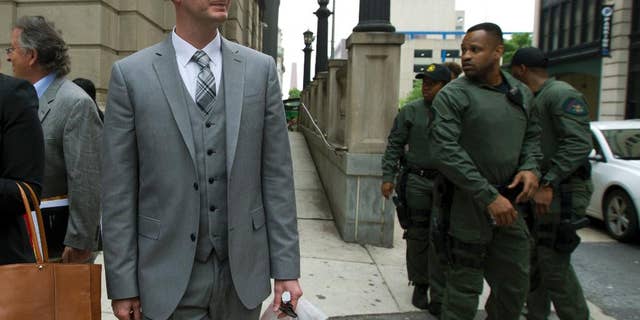 NEWYou can now listen to Fox News articles!
BALTIMORE – Defense attorneys will finish presenting testimony in the case against a Baltimore police officer charged in the arrest and death of Freddie Gray, who died after being injured in the back of a police van.
The defense is expected to finish Wednesday and closing arguments are expected Thursday.
Officer Edward Nero faces assault, misconduct in office and reckless endangerment charges.
Gray died April 19, 2015, a week after his neck was broken in the back of a police van while he was handcuffed and shackled, but not restrained by a seat belt.
Prosecutors say Nero unlawfully arrested Gray, and the officer was negligent when he didn't buckle the prisoner into a seat belt.
Nero's attorney says another officer was responsible for Gray's arrest and the wagon driver is the one who should have made sure Gray was buckled in.