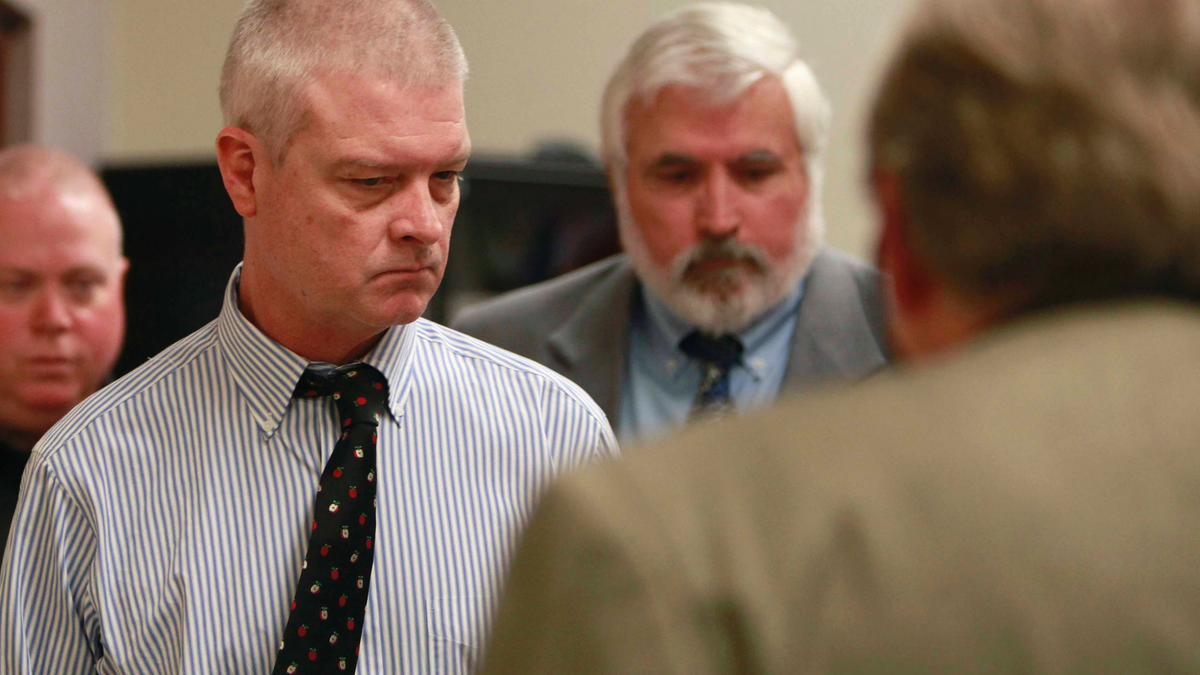 SPRINGFIELD, Mo. – A defense attorney for a middle school football coach accused of abducting, raping and killing a 10-year-old Missouri girl conceded that his client committed the crimes Monday but contended that the man did not deliberate first, as prosecutors say.
Although Craig Wood has pleaded not guilty to charges including first-degree murder, his attorney, Patrick Berrigan, agreed with the basic facts outlined by Greene County Prosecutor Dan Patterson in opening statements at Wood's trial, The Springfield News-Leader reported. But Berrigan argued that Wood — who faces the death penalty if he's convicted — acted impulsively when he snatched Hailey Owens in broad daylight and in front of witnesses.
"He has no disguise whatsoever," said Berrigan, who blamed long-suppressed urges and methamphetamine for the February 2014 crime. "He doesn't even have dark sunglasses."
Carlos Edwards testified that he was raking leaves on the day of the abduction and saw a pickup truck drive past his home several times. Edwards said Hailey was standing in his driveway when the driver pulled up next to the fourth-grader and asked her how to get to a street. The girl said she didn't know and started walking away, Edwards recalled, and then the driver said: "Hey, come here for a minute."
Edwards said that as soon as she got close enough, the driver opened his door, grabbed Hailey and drove off. Edwards said he took off running but a drainage ditch at the edge of his yard stopped him from getting to the truck.
His wife, Michelle Edwards, testified with tears running down her face that her husband was feet away from reaching the truck before it sped away. She made a frantic 911 call, and the couple provided police with Wood's license plate number. Police ultimately went to Wood's home, where they waited for him to return.
Patterson said during his opening statements that when Wood parked his truck and got out, officers approached, and Wood tossed a roll of duct tape in the back of his truck. Officers found Hailey's body wrapped in plastic in a plastic bin in the basement. Patterson said she was shot in the back of her head from close range.
Patterson said police found girl's clothing in a strip mall trash bin near Wood's home. Surveillance footage showed Wood buying bleach and drain cleaner at a Walmart. Patterson said Wood's clothes and bedding were found at a laundromat near Missouri State University.
Berrigan said police found handwritten stories in Wood's bedroom dresser about sexual fantasies, two of them involving 13-year-old girls. Police also found four pictures of young girls who attended the school where Wood worked as an in-school suspension supervisor.
___
This story has been corrected to reflect that Wood was a teacher's aide at the time of the crime.
___
Information from: Springfield News-Leader, http://www.news-leader.com