'Defecating' school superintendent requests full surveillance video of alleged deed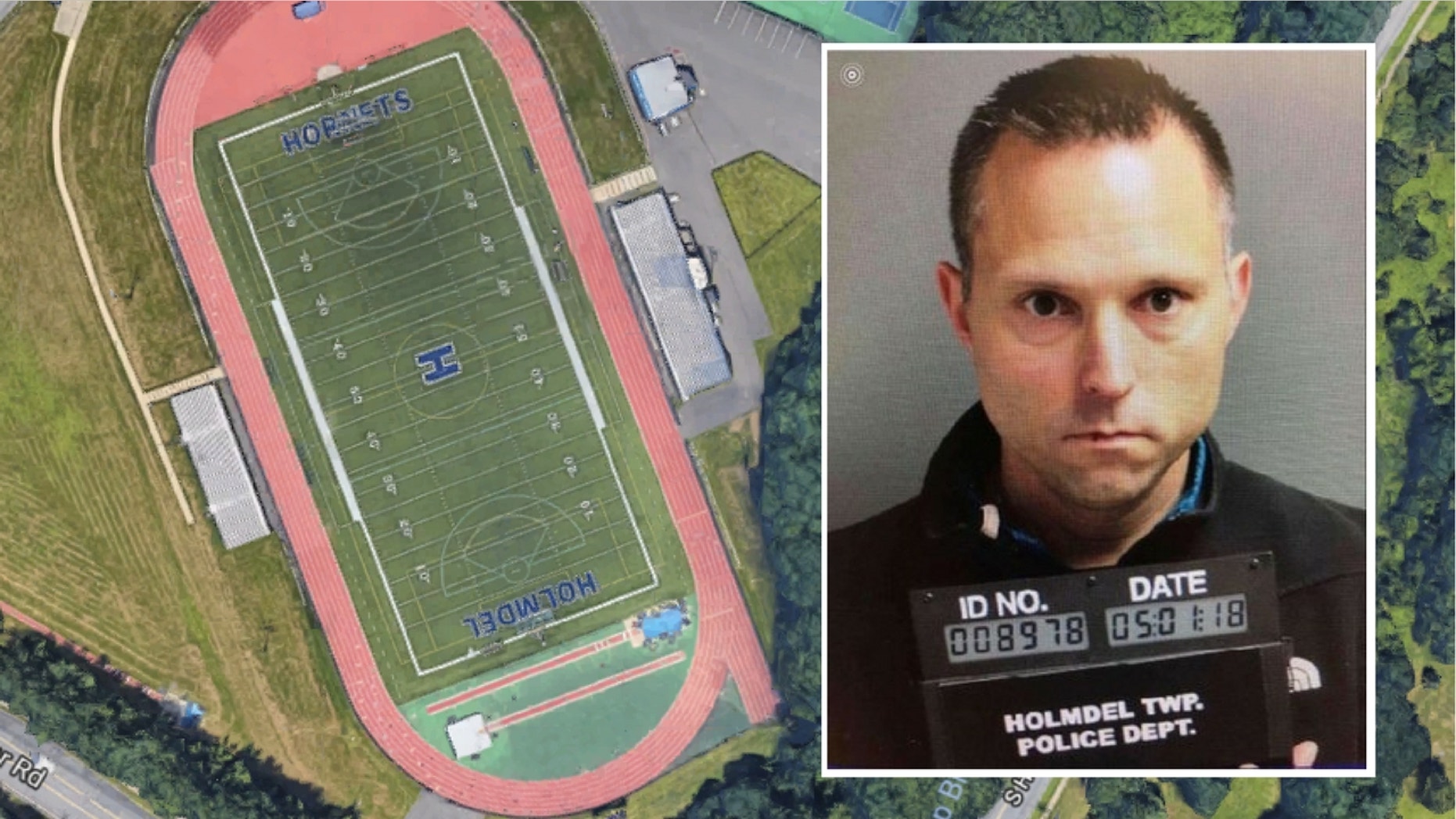 A lawyer for a New Jersey superintendent accused of defecating daily on a high school football field asked prosecutors to hand over their full surveillance video of the 42-year-old allegedly doing the deed.
Thomas Tramaglini appeared in court for the first time Tuesday after he was charged in April with public urination/defecation, littering and lewdness, NJ.com reported. Police said the Kenilworth Schools superintendent was defecating on the Holmdel High School's football field "on a daily basis," just three miles away from his home in Aberdeen.
Tramaglini's lawyer, Matt Adams, said in court he and his client only received clips of the surveillance video that captured the superintendent defecating on or near the school's field. He requested the full video and a witness' name because he had issues with details related to the video.
NEW JERSEY SUPERINTENDENT DEFECATED ON HIGH SCHOOL FOOTBALL FIELD 'ON A DAILY BASIS,' COPS SAY
Tramaglini and his lawyer obtained narrative and evidence property reports, along with the clips of the surveillance video that led to the 47-year-old's arrest as well as Holmdel police dispatch audio, NJ.com reported.
Police began hunting for the "pooper-intendent" in April after high school staff and coaches reported finding human feces on school property. Surveillance video set up by police eventually led authorities to identify Tramaglini as the alleged "mystery pooper."
'DEFECATING' SCHOOL SUPERINTENDENT WANTS TO SET THE RECORD STRAIGHT ON 'FALSEHOODS,' LAWYER SAYS
Tramaglini is on paid leave from his $147,505 a year job until June 30.
Adams previously told reporters Tramaglini was looking forward to his court appearance to shoot down some "falsehoods that have been portrayed about him in the media." It's unclear if those "falsehoods" were addressed on Tuesday.