Death of 20-month-old in drug-filled New Hampshire home triggers charges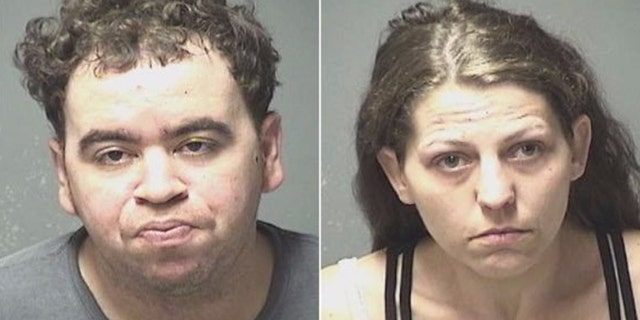 NEWYou can now listen to Fox News articles!
Police have charged a New Hampshire couple with drug possession after searching their apartment as part of an investigation into the death of a 20-month-old.
The Manchester Police Department was issued a search warrant to check the apartment of Joshua Garvey, 31, and Christen Gelinas, 33, as a part of the unexpected death of a child on Friday.
There, officers found in excess of 28 grams of heroin, nearly 12 grams of cocaine, about 15 grams of crack cocaine and three Suboxone strips. The couple were charged with four counts of possession of a controlled drug with intent to distribute.
The drugs were valued at more than $5,400, police said.
Garvey and Gelinas were arraigned on Wednesday. Garvey faced additional charges for probation violations.
While police have not released any details surrounding the toddler's death, WHDH reported that Gelinas allegedly said that the boy was playing outside when she saw him holding "a clear plastic baggie containing a white rocklike substance."
"The Manchester Police Department Investigative Division and Hillsborough County Attorney's Office are actively working on the death investigation, so no additional information is available at this time," police said in a press release on Wednesday.
The couple's relationship to the child remains unclear.
The Associated Press contributed to this report.