Death of 2-year-old boy left with mother's boyfriend being investigated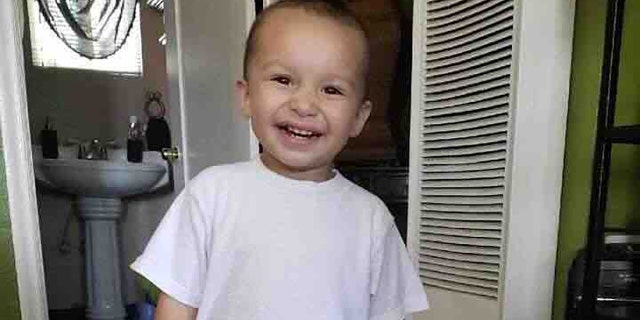 Police in Los Angeles are investigating the circumstances surrounding the death of a 2-year-old boy who had been in the care of his mother's boyfriend, authorities said Tuesday.
Damien Ventura died July 3 at the Ronald Reagan UCLA Medical Center in Westwood, KTLA-TV reported. Authorities did not specify the child's cause of death.
The investigation began when the Los Angeles Police Department's Juvenile Division was called to the hospital after the child died, the Los Angeles Times reported.
"[Damien] will always be remembered by his contagious smile, his joyous little giggle, and his heart of gold."
While police would not say whether the boy's death was considered suspicious, they noted that he had been with his mother's boyfriend at the family's home in the Westchester neighborhood of Los Angeles before he died, the paper reported.
Officials told the L.A. Times that the Department of Children and Family Services was also looking into the boy's death.
Authorities did not immediately identify the mother or her boyfriend.
Damien would have celebrated his third birthday last Thursday, according to a GoFundMe page. The page had raised nearly $4,000 as of Wednesday morning.
"Damien meant the world to his family and he will surely be missed beyond measure," the GoFundMe page reads. "He will always be remembered by his contagious smile, his joyous little giggle, and his heart of gold."