Deadly NYC House Fire Eyed as Throat-Slashing Teen Murder-Suicide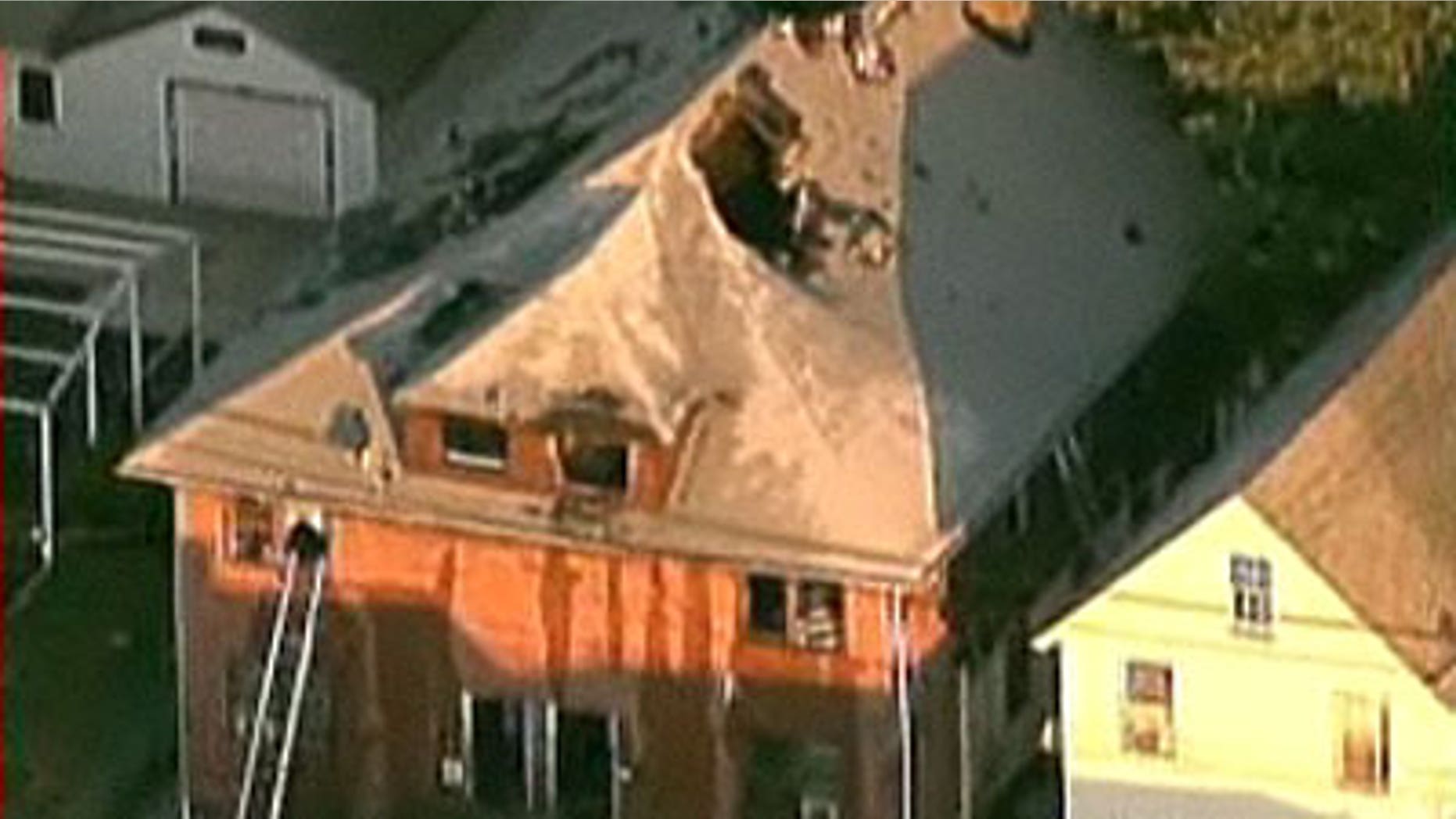 NEW YORK — The deaths of a mother and four children in a torched New York City apartment were being investigated Thursday as a possible murder-suicide committed by one of the children, a troubled teenager with a history of setting fires, police said.
Two young girls whose badly burned bodies were found in a front room of the apartment had their throats slit, New York Police Department spokesman Paul Browne said. The girls' bodies were found along with that of their mother in the second-floor Staten island apartment. The youngest child — a 2-year-old boy whose throat wasn't slashed — was found alive and died later at a hospital.
The body of an older brother, 14-year-old C.J. Jones, was found slumped over a bed in a back bedroom, his throat also slit, Browne said. A straight razor was discovered underneath his body.
Police were investigating the possibility that the teen may have killed his mother and siblings — ages 2 to 10 — and killed himself, Browne said.
Click here for more on this story from MyFoxNY.com.
Browne said the boy recently had been kicked out of a public pool for setting a fire there and that neighbors described him lighting paper on fire in front his apartment building in recent days.
"We believe the fire was intentionally set and our investigation is continuing," Fire Department spokesman Steve Ritea said.
Neighbor Raquel Fagone said she had seen C.J. lighting scraps of paper in front of the building a few months ago. "I told him not to do that, and he put them out," Fagone said.
Then, early Thursday, she heard a commotion in the family's apartment, which is directly above hers.
"It sounded like a little child running, upset, in distress, upset, screaming, running around," she said. Then, she said, "I heard a bang and a kind of kaboom."
But friends of the family said they couldn't reconcile authorities' statements with the kindhearted teenager they had known.
"C.J. was the most loving and caring person in the world," said Shaquawna Meaders, 25, who lived down the street and was at the family's apartment the night before the deaths. "I can't see him doing any kind of harm to them."
Meaders described C.J. as a skinny child, adding: "His mother would have been able to fight him off."
Earlier Thursday, fire officials had said the blaze started in the Staten Island apartment that Leisa Jones shared with her kids and quickly moved through the two-story building's attic space and roof. The tenants in the other three apartments got out safely.
Nicholas Cotton, who lived in the other second-floor apartment with his girlfriend, Shannon Barback, said they were awakened by banging. He went to the window and saw people outside yelling, "Fire!"
He didn't see anything until he opened his bathroom door and saw flames shooting through the wall from Jones' apartment.
The 32-year-old Jones attended a beauty school during the day, neighbors said. Her other children were identified as 2-year-old Jermaine, 7-year-old Melonie, 10-year-old Brittney.
"She came out here to try to make a better life for her kids," said Meaders, who described the last evening at her friend's apartment as "a nice night," with C.J. singing and making them all laugh while the kids prepared for a trip the next day to Coney Island.
Jones came from Trinidad; the children's father lived on the island of Jamaica.
"Everywhere she went, if they weren't in school, the kids were always with her," said Meaders, tears streaming down her face.
Criseena Lee, a downstairs neighbor who escaped unharmed, said Jones had lived in the building for about a year and "took care of her kids very well," Lee said.
"The kids were sweet, very innocent," she said. Lee's children, ages 6 and 10, played with Jones' kids, and they went to the pool together, she said.
The blaze was very heavy when firefighters arrived on the scene shortly after receiving the call at around 4:15 a.m. The fire in the Port Richmond section was declared under control about an hour and a half later.
Autopsies on all five family members were scheduled for Friday, said Ellen Borakove, spokeswoman for the city medical examiner's office.