Dead? No problem - your check is in the mail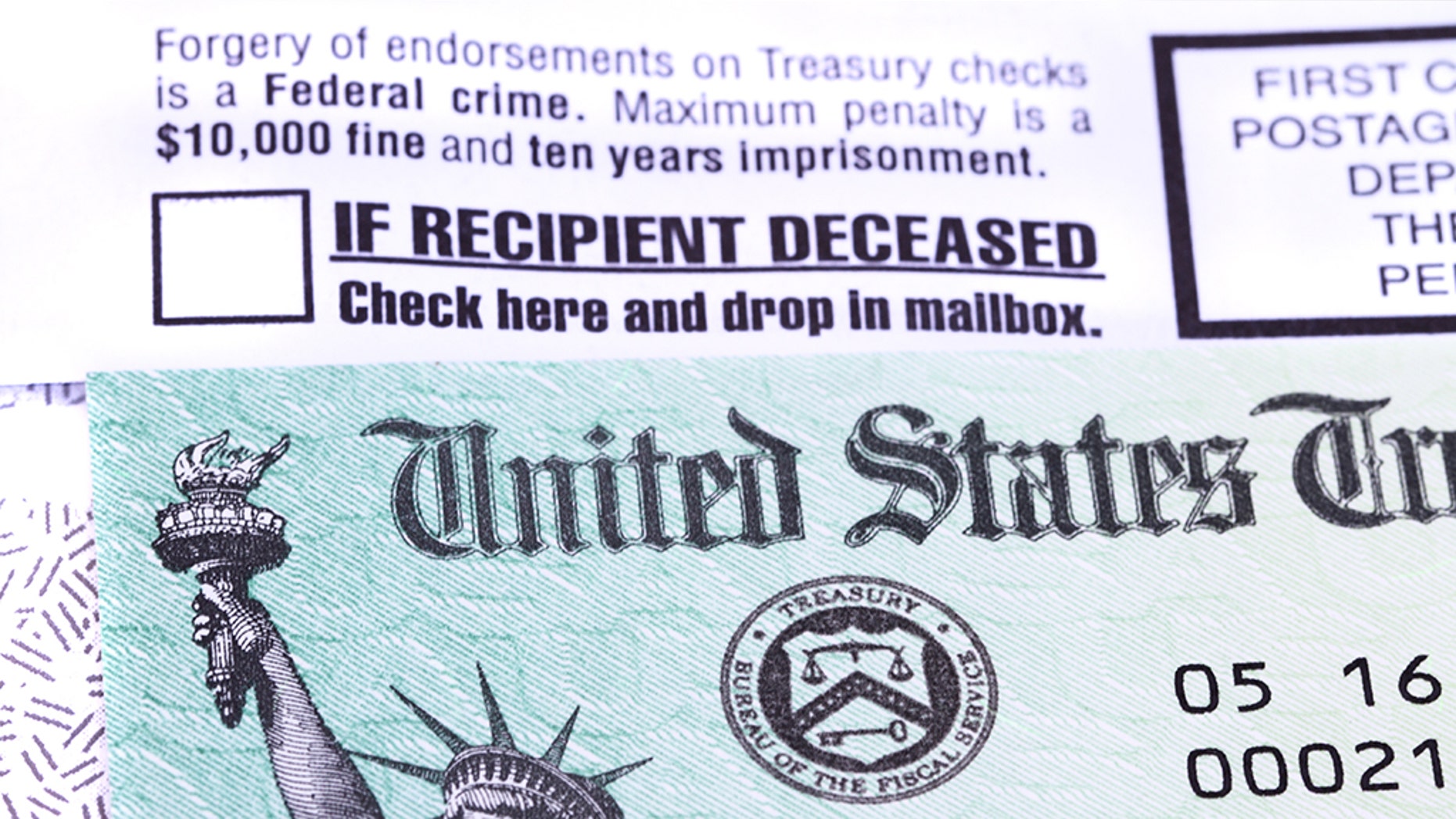 After admitting to spending nearly a decade fraudulently cashing her dead mother's Social Security checks, Pamela Thompson, 63, of Algiers, Louisiana, was sentenced in February to three years probation and restitution of $297,325 for theft of government services.
Death can be lucrative. Similar crimes may not be that difficult for fraudsters because of faulty government tracking of which beneficiaries are still alive. Audits have found federal agencies doling out millions in taxpayer dollars to dead people.
Referring to a case in his state, a lead co-sponsor of a bill to curb fraudulent payments, Sen. John Kennedy, R-La., said the near $300,000, "never should have been sent in the first place."
"It's pretty simple: Don't pay dead people," Kennedy said in a statement.
Kennedy and Sen. Tom Carper, D-Del., introduced the Stopping Improper Payments to Deceased People Act in February.
"It's pretty simple: Don't pay dead people."
An inspector general report last August found the Social Security Administration made $37.7 million in payments to 746 individuals after they died. Without a change, the SSA would likely issue $7.3 million more in the following year, the audit found. It could be even worse, as the IG found the program issued payments to 3,925 labeled as dead on a separate Department of Veterans Affairs database.
This comes after the SSA's internal watchdog in 2015 identified 6.5 million individuals listed as being older than 112 years of age, but not listed as dead.
It's not just Social Security. The Government Accountability Office's audit of fiscal year 2015-2016 found $144.3 billion in improper payments across federal agencies, and identified payments to the dead as a substantial improper payment problem.
"It is a horror show, it's scandalous and it's outrageous," Grover Norquist, president of Americans for Tax Reform, told Fox News.
"The data exists of who is alive and who is not alive, but it's not available to the people who write checks," Norquist said. "It opens the door to corruption. It's beyond silly and incompetent."
Fiscal policy groups such as Americans for Tax Reform joined with government watchdog groups such as the Project on Government Oversight in a coalition of groups from the left and right to urge members of Congress to back the bipartisan legislation.
The Social Security Administration has the most complete federal database of individuals reported to have died, but most federal agencies don't have access to the official list and rely on incomplete and outdated information.
The bill would provide all federal agencies access to the Social Security list, while also requiring the SSA to improve the list's accuracy, and require oversight of agency death data by both the GAO and the Office of Management and Budget.
The Trump administration's fiscal year 2018 budget proposal called for similar measures.
Among the most consequential agencies having faulty data is the Drug Enforcement Administration, said Peter Tyler, a senior policy analyst at the Project on Government Oversight.
That's because the DEA is responsible for maintaining the database of physicians—checked by U.S. pharmacies—who can prescribe controlled substances, such as opioids. However, the DEA doesn't have full access to the most reliable information. This could allow someone to use the name of a dead doctor, Tyler said.
"Unlike many waste, fraud and abuse issues, the solution is not complicated," Tyler told Fox News. "It's a solvable problem that Congress should address. The good news is that we have a bipartisan solution."
While not perfect—as demonstrated by IG audits—the Social Security death database is fixable, and the legislation requires improvements, Tyler said, adding that other agency lists are a subset of the more complete SSA data.
However, the bill could be counterproductive in obtaining data, warns Shawn A. Webster, executive director of National Association for Public Health Statistics and Information Systems, or NAPHSIS, which represents state records and public health statistics offices, and opposes the legislation.
"The security of their death data—data they are legally responsible for protecting— will be compromised when shared government-wide by SSA, as SSA is not a statistical agency, data collection sharing is not core to the agency's mission, and it lacks the adequate resources to do so," Webster told Fox News in an email.
If this bill passes, some jurisdictions would likely stop voluntarily sharing death data with the Social Security Administration, Webster said.
In the House, Reps. Greg Gianforte, R-Mt. and Cheri Bustos, D-Ill., introduced a companion bill.
"Taxpayers deserve to know that we're protecting their hard-earned dollars and I can't think of a more egregious example of government waste than writing checks to dead people," Bustos said in a statement.