David Watson manhunt: Escaped inmate recaptured in Maryland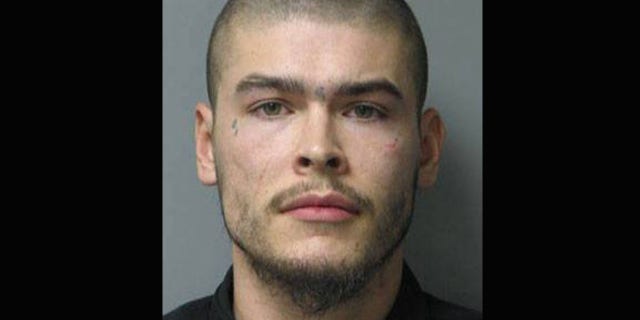 After several days on the run, a prisoner who escaped the custody of officers last week in Maryland was captured Wednesday night, police said.
David Watson was located after police launched an aerial and ground search in Jessup where the 28-year-old was last seen after escaping while being transported to the Clifton T. Perkins Psychiatric Hospital.
Authorities said they received a report of a sighting of Watson on Wednesday morning in a wooded area near the location where he went missing last week in Howard County.
US AIR FORCE JETS INTERCEPT RUSSIAN BOMBERS, FIGHTER JETS NEAR ALASKA
Police said Watson was found by a Howard County police tactical team at around 9:40 p.m. in a wooded area off of Dorsey Run Road.
Using night vision equipment, he was discovered by officers attempting to hide in a small drainage pipe, about 18 inches in size, a few hundred yards away from the reported sighting Wednesday morning.
Watson surrendered and was taken into custody in good condition.
A local employee called 911 at around 9:30 a.m. Wednesday after seeing a suspicious man, believed to be Watson, wearing a white hard hat and a safety vest behind a building near the railroad tracks in the 8200 block of Dorsey Run Road, according to Howard County police. After being spotted, the man was seen running away.
Police said they learned a hard hat and a safety vest had been stolen from a storage building located about a mile away from the area.
WOMAN SHOT DURING CONFRONTATION OVER HANDICAPPED PARKING
During their search, officers also discovered packing materials inside of the same concrete drainage tunnel Watson was later found in. Shoe prints that matched Watson's shoes were also found in the search area.
Officers from Howard County Police, U.S. Marshals Service, Maryland State Police, Anne Arundel County Police, Howard County Sheriff's Office, Natural Resources Police, and CSX Police took part in the search.
Helicopters, bloodhounds, K-9 units and tactical teams were used to search industrial areas near the psychiatric hospital as well as wooded areas and tunnels.